Dubai radars fully equipped to catch different violations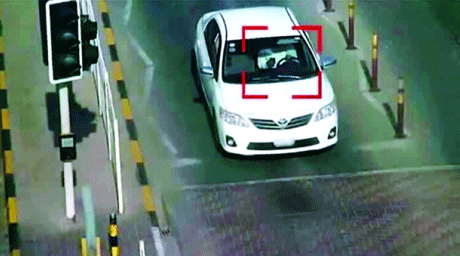 Radars in Dubai are equipped to catch all kinds of violations, including offences such as not wearing a seatbelt, talking on a mobile phone and not maintaining sufficent distance between vehicles.
Brigadier Saif Mohair Al Mazroui, Director of Dubai Traffic Police, confirmed the same, warning drivers to follow traffic rules as the technology now deployed in radars allowed authorities to catch violators beyond the regular mobile phone offence, reported Arabic daily, Al Bayan newspaper.
Al Mazroui made the statement after pictures were circulated on social networking sites stating new radars were not equipped to catch all offenses.
He pointed out that images had been doctored.
Al Mazroui further stated warning signs have been placed before every radar, reiterating the speed limit on the stretch.
He added radars are in place to save lives.
"Using the mobile phone while driving is classified as dangerous and the proliferation of smartphones and social networking sites has aggravated the risk of phone usage, for those who write and browse while driving," said Al Mazroui.
Brigadier Al Mazroui called on the public to understand the role of Dubai Police in its eagerness to protect the lives of road users.
Follow Emirates 24|7 on Google News.