Adic in strategic deal with German bank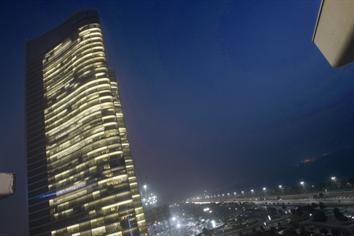 The Abu Dhabi Investment Company (ADIC) said yesterday it had formed a strategic partnership with Germany's second-largest private bank to provide asset management services.

The deal with BHF-Bank will start with ADIC's asset management business providing advisory services to the investment company of BHF-Bank, Frankfurt-Trust, and its successful FT Emerging Arabia and FT Emerging Arabia (US dollar) funds, it said.

Frankfurt-Trust's portfolio managers will benefit from the intimate regional expertise of Adic's asset management professionals, receiving country, sectoral and individual stock recommendations, it added.

"We are very proud that one of the leading asset management companies in the Gulf has chosen our bank to be its strategic partner. The co-operation both companies are set to establish is unique in Europe and will open up a whole new world of investment opportunities for our clients," said Bjoern H Robens, Member of the Board of Managing Directors of BHF-Bank responsible for Private Banking and Asset Management. "We believe that this privilege also confirms the long-term and trusting relationship our bank has maintained with Abu Dhabi."

Adic CEO Nazem Al Kudsi said: "BHF-Bank is a highly prestigious institution with a deserved reputation for prudent investment; it is an honour for ADIC to be working closely with them. Investors are demanding an increasing exposure to Mena investments, but historically they have had little access to these opportunities. BHF-Bank has recognised this gap, and we look forward to a strong partnership that will benefit their clients."

BHF-Bank, established in 1854, is Germany's second-largest private bank, and ranks among the leading portfolio managers in the German-speaking countries. The bank provides its clients with market access and investment opportunities worldwide, and attracted some €5 billion (Dh24.38bn) in new assets in 2008.
Follow Emirates 24|7 on Google News.