Ajman Bank reports Dh3m profit in year of operations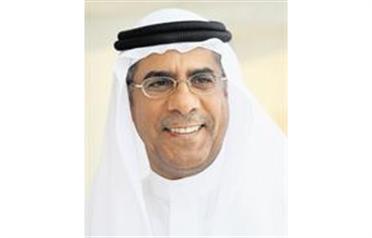 Ajman Bank, the latest Shariah-compliant entrant in the banking sector, yesterday said it recorded profit of Dh3 million in the first year of operations in 2008.

The bank's assets totalled more than Dh1 billion at the end of the year and had liabilities worth Dh16.36m.

The Islamic bank has Dh4.686m in cash.

In a statement issued to the Dubai Financial Market, the bank's earnings per share were Dh0.003 at the end of the year.

The bank, listed on the Dubai Financial Market in June 2008, sold 55 per cent of its shares, or 550 million shares for Dh1 each, valuing the bank at Dh1bn in February 2007.

Ajman Bank shares yesterday rose 1.12 per cent to close the day at Dh0.90.

The bank said it had customer deposits of Dh2.298m at end-2008.

The bank started its operations officially on February 2, 2008, by opening its main branch in Ajman.

Chief Executive Officer Yousif Khalaf told Emirates Business that the bank would open another branch in Ajman this month and three more branches in Abu Dhabi, Dubai and Sharjah during the first half of the year. "We also have plans to increase our branches network to nine by the end of 2009. We will open branches in the northern emirates, but there is no final decision until now."

The bank also aims to capture six per cent market share of the UAE's Islamic banking and 50 per cent in Ajman over the next three years, Khalaf said.

The UAE banks' profits were badly hit by the financial crisis with some of their announcing losses in the fourth quarter of 2008.

Khalaf said Ajman Bank started its operations after the global financial crisis that changed the core of the banking system around the world and this helped the management to introduce amendments on their strategy for the bank.

Fitch Ratings yesterday said that the outlook of UAE banks for 2009 is challenging with 2008 levels of net income unlikely to be repeated.

The main banks that have reported headline figures to date all remain profitable for the full year, although fourth quarter figures show a significant decline in net income compared to the previous three quarters in 2008, Fitch said.

According to analysts, the combined net profits of the UAE's 52 banks last year are expected to have exceeded their record earnings of around Dh24.4bn in 2007.
Follow Emirates 24|7 on Google News.