Arab banks urged to be more transparent to regain market's trust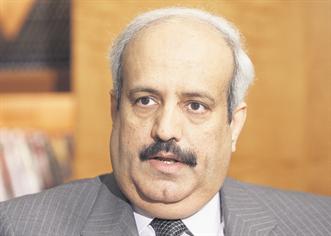 Arab banks need to boost transparency and disclose their real financial resources to tackle possible loss and avert any problem in the future following the global financial crisis, the region's top banker has said.

Adnan Yousuf, Chairman of the Union of Arab Banks (UAB), said stronger transparency with the support of local monetary authorities is vital for the banks to regain confidence that has been jolted by the global economic distress.

In an article published in the monthly bulletin of the Beirut-based UAB, Yousuf also urged Arab banks to switch to their region in their investment on the grounds local economies remain immune to what he described as scandals.

"Arab banks should exercise the greatest degree of transparency and disclosure in the current circumstances. They should reveal their real financial and operating position so they can deal with any losses or risks with the help of their shareholders and monetary authorities in their countries as these authorities have pledged to intervene positively to support their institutions," he said.

"Transparency and disclosure are now considered crucial for the banks to restore confidence and encourage local investors to deal with them according to their real financial situation not according to the situation in the global markets."

Yousuf, whose Union comprises more than 470 Arab banks and financial establishments, repeated a call for the banks to shift to regional markets in their investment activity after the global crisis underscored risks in world markets.

"Although Arab economies are still suffering from certain weaknesses and flaws, they are not exposed to tremors and scandals that have hit the economies of industrial countries. We urge Arab banks to reconsider their investment plans and begin exploring the vast business opportunities in the region," he said.

"Banks can do this by either expanding credits to local projects or enter as partners in local capital. They should do this in a positive way without taking advantage of the negative climate which is prevailing in the region. These banks have the potential to play this role because the impact of the global financial crisis on them has remained minimal."

According to Yousuf, the global crisis should prompt Arab banks to expand co-ordination among them and act as a single bloc.

"We would like to see Arab banks take the initiative to create stronger coordination mechanisms to face crises or new developments and send strong messages to investors and all concerned parties that these banks are functioning strongly and closely together to deal with any problems," he said.

"We also strongly urge these banks to surpass the state of fear and anxiety and start working on activating dealings among themselves, particularly in deposit markets, considering the fact that Arab banks have remained the safe haven for all banks and institutions to reinvest surplus funds."

He said Arab banks can positively influence regional economies by turning their attention to the local market given their massive financial resources, which have jumped by at least 40 per cent over the past four years.

"There are vast investment opportunities in many Arab countries. If the Arab banks make full use of those opportunities, there is no doubt they will strongly support development programmes in the region while at the same time this will enable them to largely improve the quality of their assets.

"Arab banks are today called upon to enter the local markets with full force, whether through direct investment, offering credits or entering as partners. But Arab leaders should also facilitate this process for the banks by taking decisions at the Kuwait summit to ensure the private sector will play a more active role in the domestic economy and in the implementation of economic decisions."

In a previous article, Yousuf expected a sharp fall in the combined profits of Arab banks this year because of the global credit crunch and economic downturn. "Due to the global economic downturn and its downward impact on oil prices, shelving of some projects in the region, and a liquidity crunch, we expect the profits of Arab banks to decline by 20-40 per cent," he said.

"Bank credit is projected to contract by 10-30 per cent during 2009 after surging by at least 60 per cent in the past few years. Normally, any decline in interest rates by banks will spur credit activity. The problem is not only in the shortage of liquidity, but also in the more careful lending policies adopted by banks in general at least during the first quarter of this year until the global situation becomes clearer. Liquidity is also affected by lower foreign capital flow."

According to UAB data, Arab banks recorded strong performance in 2007, with their combined assets surging from $1,268 billion at the end of 2006 to a record $1,691 billion, an increase of around $422bn or 33.2 per cent. Their shareholders equity leaped from around $115.7bn to $161bn

The figures showed the UAE controlled the largest bank assets in the region at the end of 2007, standing at around $335bn, nearly 20 per cent of the total assets of Arab banks.Saudi Arabia had the second largest Arab banking sector at the end of 2007, with assets of nearly $286bn.
Follow Emirates 24|7 on Google News.