'Back-to-back letter of credit facility' at ADCB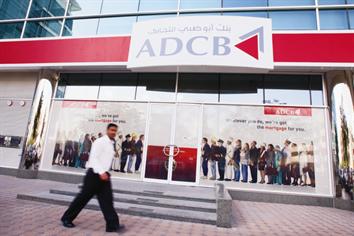 The Abu Dhabi Commercial Bank yesterday launched a "back-to-back letter of credit facility", a core component of its structured trade finance capability.

The facility is a specialist trade finance product offered to companies who buy and sell goods and companies in the re-export business, ADCB said.

It also benefits trade in commodities such as oil and gas, or agricultural products from producers to the refiners/marketers in markets worldwide.

In a statement, the bank said the facility is a complex form of financing, which not too many banks currently offer in the UAE market because it requires banks to have a complete understanding of international trade and the risks associated therein including geo-political issues.

Dealing with multi-country trade requires an elevated level of expertise to optimally deliver these financing solutions, which ADCB is able to offer its clients, according to the bank statement.

"Due to foresighted development and its strategic geographic location, the UAE has rapidly developed in to a major regional and global trade hub. This has successfully positioned the country in to a world class player complemented through the development of free trade zones which are closely aligned with the major ports and airports across the UAE," said Colin Fraser, Head of Wholesale Banking Group, ADCB.

"Our focus is to provide best of trade solutions to support our valued customers. It is with this at the forefront of our thinking that we have launched our structured back to back trade finance capability."
Follow Emirates 24|7 on Google News.