Bahrain's Investcorp in capital hike after H1 loss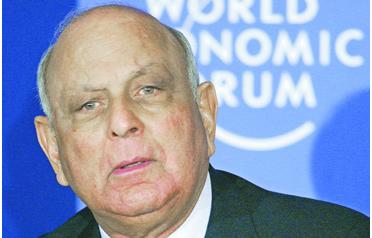 "Evidence of the importance we place on balance sheet strength is demonstrated by the fact that we have taken the opportunity to reinforce it further through a preference share capital increase, currently underway," chief executive Nemir Kirdar wrote in a letter to shareholders published in newspapers.
He did not provide further details of the capital increase and did not disclose the net loss for the six months to December 31.
Kirdar said the bank booked more than $526 million (Dh1.9 billion) net losses on its balance sheet investments during the period to account for lower valuations of its portfolio companies.
Investcorp, which has about $17 billion assets under management in private equity, hedge funds and real estate, reported a net profit of $87.8 million during the year-earlier period.
"In terms of current trading, we are cautiously optimistic about the outlook for the coming six months", Kirdar said.
"We are encouraged by strongly positive performance in December and January across our hedge fund products."
He also said the bank maintained high levels of liquidity with over $1.5 billion in cash and liquid investments.
Investcorp in December said it would lay off 90 employees worldwide as it started to feel the impact of the global financial turmoil.
Follow Emirates 24|7 on Google News.
Bahrain-based investment bank Investcorp said on Thursday it would increase capital by issuing preference shares after making a net loss in the first half of its business year due to mark-downs on investments.