Bahraini banks 'adequately capitalised'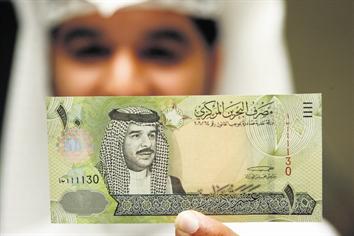 Bahrain's central bank governor said yesterday there was no immediate need to inject additional capital into the Gulf state's banking system and non-performing loans did not yet pose a risk to local banks.

"Banks are not awash with liquidity but are adequately capitalised to conduct their own business," Rasheed Al Maraj said at a news conference.

"So far we feel we do not need it," Al Maraj said when asked if there was need for Bahrain to inject liquidity into banks to help them cope with the global financial crisis.

"As liquidity has dried up and international bank lending has been sharply reduced, this has affected the financial system's ability to provide credit to the real economy," Al Maraj said in a speech.

"We anticipate declines in bank profitability as business opportunity shrinks," Al Maraj said. "The supply of credit is also likely to remain constrained, at least until advanced country banking systems are able to resume their role as suppliers of credit to the rest of the world."

Bahrain set up a foreign exchange swap facility to boost liquidity as the global credit crunch set in. Banks in the country where the dinar is pegged to the dollar could obtain dollars and swap them for the local currency. The central bank has extended the types of assets that may be accepted as collateral and may extend them further, Al Maraj said.

He said economic growth in Bahrain would be "very slow" this year, declining to be more specific.

Bahrain's economic growth will slow in line with other Gulf states and credit is likely to remain constrained amid the global financial crisis.

Gulf states, which had boomed on the back of record oil prices, are now estimating a slowing of growth after the price of oil tumbled more than $100 from its July high. The Gulf Co-operation Council – which groups Saudi Arabia, the UAE, Kuwait, Qatar, Oman and Bahrain – pumps almost 20 per cent of the world's oil. The global credit crunch has also prompted foreign investors to pull money out of the region.
Follow Emirates 24|7 on Google News.