Banking sector expects recovery in 2010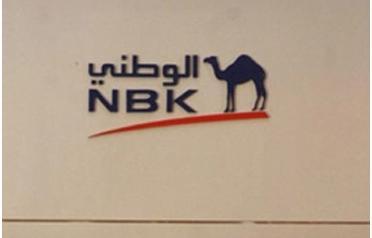 After a dismal 2009, the year 2010 is expected to be a watershed year for banks in the country. While most banks in the country and indeed across the region undertook extraordinary levels of provisioning in 2009, owing to an extraordinary global and regional economic environment, analysts expect 2010 to be the year of recovery.

UAE Central Bank data reveals that specific provisions for non-performing loans went up by more than 68 per cent in the 12-month period ended November 2009, from Dh19 billion ($5.17bn) at the end of November 2008 to Dh32bn at the end of November 2009. General provisions were up more than 106 per cent during the same period, from Dh4.5bn to Dh9.3bn. Though Q4 results are yet to be revealed, the country's banks are expected to have raked in bigger revenues last year – up from $18.76bn in 2008 to $19.96bn in 2009, a growth of 6.4 per cent, according to a report by Kuwait Financial Centre (Markaz).

However, higher provisioning is seen taking a larger chunk of that revenue, with overall profitability of the country's banking sector expected to have declined by eight per cent during the year. Markaz reckons combined net profits to have gone down from $5.35bn in 2008 to $4.91bn in 2009, with a further projected fall of 16 per cent in 2010 to $4.13bn. Research firm NBK Capital expects lending growth in 2010 to exceed 2009 levels, and maintains the macroeconomic outlook for the UAE is bullish. "The improving oil price, stabilising realty prices, and sustained government spending will support growth in 2010 and beyond," it said in a report. "We expect sector loans and deposits to show a CAGR of nine per cent between 2009 and 2014," the NBK report said. Analysts say the upside of the slowdown in lending has been improved sector liquidity. The sector's simple loan-to-deposit ratio, according to NBK, fell to 102 per cent in November 2009, down from a peak of 110 per cent in January 2009. The UAE Central Bank has been keen to close the gap between loans and deposits, an endeavour that is being accomplished. Emirates Business spoke to heads of some of the leading banks and asked them to outline their resolutions for their banks in 2010 and beyond. While the pace of growth may slacken a bit in 2010, our panel thinks it will stay positive although lack of liquidity and managing credit quality were primary concerns for bank CEOs in 2010.


Abdulla Al Hamli, Chief Executive Officer of Dubai Islamic Bank

- Challenges – The local and regional financial services sector, in line with global trends, is now entering a period of increased stability, as are the growing economies of the Gulf and Middle East.

The major challenge for regional financial institutions over the next 12 months will be to strengthen their core operations: growing their customer base, range and quality of services, and product offering. Institutions must also seize the new opportunities that will arise in 2010 as markets continue to rebound. We are confident 2010 will be a positive year for the sector as a whole. 

- Resolutions – With a renewed strategic focus on our already robust retail banking business, DIB is determined to continue to expand its customer base, while diversifying its income sources.

Michael Tomalin, Group Chief Executive Officer of National Bank of Abu Dhabi

- Challenges – The major challenges facing the local and regional banking and financial sectors in my view are credit quality and liquidity. These challenges are rather different from those that we have faced in the UAE in the past, where competition, innovation, and the demand for talent, have been top priorities.

Bankers this year will be more cautious and more defensive and banks are likely to grow slowly in 2010 forming a solid foundation for growth later in the decade.

- Resolutions – My resolution for this year and beyond is for the bank to stick to its knitting, to remain resolutely focused on, surprising and delighting its customers, growing organically and using its balance sheet to support its customers.

Douglas Beckett, Head of Retail Banking Group at Mashreq

- Challenges – Our outlook for 2010 is for another tough year. Although we anticipate gradual stabilisation and a return to low single-digit growth, the potential oversupply of commercial and residential realty in Dubai will cast a shadow over our environment.

We have three key challenges. First to ensure we maintain a very comfortable liquidity position.

But there is a natural trade off with profitability and competition for customer deposits remains intense, impacting margins. Second, to ensure our business model remains robust.

And to manage increased delinquency and the impact of increased default and loan charge offs.

- Resolutions – To manage the challenges effectively, but to recognise that tough operating conditions also throw up opportunities. We must ensure we remain agile and confident to take full advantage whenever such opportunities arise.
Keep up with the latest business news from the region with the Emirates Business 24|7 daily newsletter. To subscribe to the newsletter, please click here.
Follow Emirates 24|7 on Google News.