Banks face maturing debt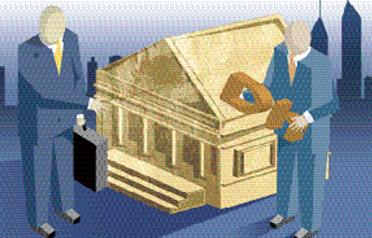 Several leading UAE banks will be required to settle substantial amounts of debt during this year even as unfavourable conditions remain on the deposit front, the financials of these institutions reveal.

Though the UAE Central Bank governor recently said only 15 per cent of the bank's Dh50 billion liquidity support facility has been availed of by the banks so far – thus negating a liquidity crunch in the system – most banks feel that a liquidity squeeze still poses a challenge to their functioning.

A report by the directors of RAK Bank unambiguously stated that despite the Finance Ministry's Dh70bn deposit programme, as well as the Central Bank's Dh50bn liquidity injection initiative, the market situation still remains a concern for the banks.

"Raising deposits will be the greatest challenge for the banks in the current year, and unless deposit mobilisation succeeds, lending is bound to dry up in the future," the report said.

And on top of this, the maturity deadlines on debt repayment for several banks are fast drawing up for this year. While Emirates NBD, the largest bank in the UAE in terms of assets and equity, has already settled Dh1.83bn worth of debt, part of its medium-term note programme, another Dh5.87bn, is nearing maturity in 2009.

First Gulf Bank (FGB) will be settling during this year Dh2.75bn worth of debt drawn at a rate of Libor plus 0.3 per cent.

A total of Dh538 million worth of debt will mature for National Bank of Abu Dhabi (NBAD) this year.

In the case of Abu Dhabi Commercial Bank (ADCB), the total size of its medium-term note programme is mentioned as Dh27.37bn as of end-2007. However, it is not evident from the financials how much will be due for settlement during this year.

RAK Bank, which is one of the few banks in the UAE to have established an MTN programme for its medium-term funding needs, will have to settle Dh360m during the current year from the pool of Dh1.64bn.

Though not placed under financial institutions, Emaar Properties, the region's largest property developer, may make a move to settle debt this year unless a roll-over is agreed between the bank and the property major on the facility.
Follow Emirates 24|7 on Google News.