Banks, governments responsible for crisis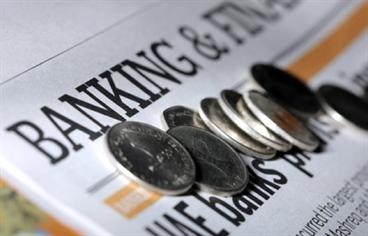 Banking sector's greed and governments' ignorance has led to the current global recession that is giving birth to further crises in the world, the founder of a top business school said.

Talking to Emirates Business, Claude Janssen, Chairman and Founder of Insead (the Business School of the World) International Council, said banks were the key culprits responsible for the ongoing financial crisis and governments were their partners on account of their ignorance.

"Though I am a banker, I blame bankers for the current recession, which is largely a result of bankers' greed bankers," he said.

Janssen said the situation was further aggravated by the lack of awareness of the dangers of sub-prime mortgages and other products offered by greedy banks.

"Administrative and government managements are also responsible for this because they did not look into it at all. Banks were the cause and governments did not do their jobs well. However, since 2009, most governments have done and are doing more to contain this problem, bring business back to normal and avoid a bigger financial crisis," he added.

On the impact of the global meltdown on Insead, Janssen said whenever there was a crisis volumes tend to go down and affect results of any organisation or a company. "We were also affected badly. These are down periods that we always come out of. The financing of the school is interesting because we are independent, which means that when we came here to Abu Dhabi, we were not subsidised. We developed through our own revenues.

"In the 1990s we decided to create an endowment fund so we undertook two campaigns in a row, from 1994 to 2000 and the other from 2004 to 2008, to raise money. We succeeded in raising about €350 million (Dh1,781m), which is a lot for Europe and the US, where business schools like Harvard alone, get about $60m (Dh220m) a year."

Janssen also revealed that the Abu Dhabi government has decided to participate in the Insead endowment fund which will be the only grant they will get from the government. "We are less dependent on endowment funds as compared to other schools. Our endowment funding has come down by ten per cent unlike others, particularly American schools, where this has declined by 30 per cent."

Insead was designed on the Harvard model. However, Janssen said Insead began with an international concept instead of limiting itself to the French or European model, as it wanted to be a fully independent institute without any affiliation to other universities and organisations.

It has three campuses, in France, Singapore and in Abu Dhabi, which was opened in 2007. The institute has ruled out a fourth campus for the time being but plans to partner with other international universities. Now more than 50 years old, the institute has 1,000 MBA, 100 executive MBA, 50 PhD and about 9,000 EDP participants.
Keep up with the latest business news from the region with the Emirates Business 24|7 daily newsletter. To subscribe to the newsletter, please click here.
Follow Emirates 24|7 on Google News.