Banks in Abu Dhabi face 'no liquidity crisis'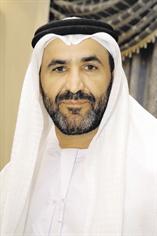 Banks in the capital are not suffering from a shortage of liquidity, regardless of the injection of billions of dirhams by the authorities, said an official.

"The Abu Dhabi Government's injection of Dh16 billion into five banks does not mean that these banks face a liquidity crisis," Khalfan Saeed Al Kaabi, Chairman of the Building and Construction Committee of Abu Dhabi Chamber of Commerce and Industry, told Emirates Business.

"The funds are intended to strengthen the banks' financial position. These banks can continue to provide loans to property developers and investors without fear. We have huge projects valued at more than Dh1 trillion. They are being executed with major support from the government. The real estate sector in Abu Dhabi is still attracting investors," he said.

Al Kaabi said the UAE faced competition as it sought to attract funds from overseas.

"Certainly there are GCC states competing with the UAE to attract foreign investment. Dubai played, and still plays, a large role in attracting funds.

"The UAE's economy will be the first in the region to recover from the global financial crisis. The reason is that the country does not have real overseas debts. In addition the affects on the banks were due to their bad assessment of the crisis and the scarcity of liquidity as a result of the withdrawal of foreign hot money.

"The banks gave loans to property investors for periods of more than 20 years while the period of deposits does not exceed five years."

He called for joint GCC investment to strengthen the region's economy and boost its ability to face future challenges.
Follow Emirates 24|7 on Google News.