Banks' plan to boost liquidity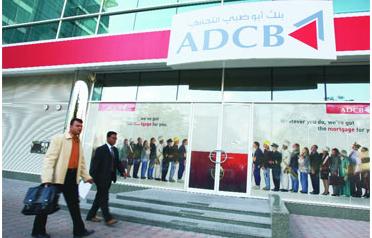 Senior bankers argue that allowing banks to recognise all borrowings from inter-bank market as deposits while calculating credit-deposit (CD) ratio could help improve the liquidity in the system.

The rising CD ratio, with that of banks such as ADCB and Emirates NBD reaching close to 150 per cent and 130 per cent respectively, has been a concern in the industry and the Central Bank has already sounded its discomfort at this ratio crossing 100 per cent.

Bankers said the resources for funds have virtually dried up and some banks currently offer rates as high as 7.5 per cent officially for deposits and further higher rates privately. Though the inter-bank market could be a good source of funds, the Central Bank stance that borrowings with a residual life of less than six months cannot be deemed stable deposits for calculating CD ratio now acts as a disincentive to accessing this source.

"It is quite unlikely that banks can rely on inter-bank market for long-term funds with tenures of more than six months and above. Further, no banks would normally like to disturb the CD ratio which has already gone to precarious levels, at least for some banks," said the CEO of a foreign bank. In fact, for this reason, the inter-bank market in the UAE fails to be active.

Banking experts believe that if the Central Bank allows all borrowings from inter-bank market to be considered as deposits in calculating CD ratio, most banks will certainly make use of this market for their increasing fund needs.

"This will in turn reduce their cost of funds and at the same time induce liquidity into the system," they said. Since protecting the CD ratio below 100 per cent has greater significance now, banks are left with a tough choice.

According to experts, borrowing from the inter-bank market does not face such challenges in international markets such as Singapore, London and Hong Kong.

Hyper-active operations that led to over-lending in the past couple of years has resulted in many banks reaching abnormally high credit-deposit ratio. An active inter-bank market will not only unlock a large reservoir of funds, it will also help bring down the lending rates.
Follow Emirates 24|7 on Google News.