Banks see huge potential for prepaid cards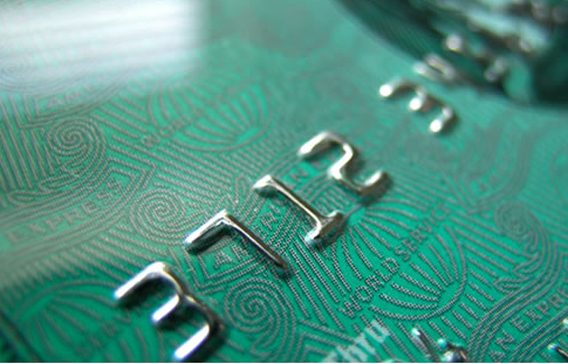 Global economic crisis could prove a catalyst in the growth of prepaid cards as consumers grow more conscious about managing their money and as banks face challenges in the form of defaults and tighter liquidity, industry executives said yesterday.
The region, though lagging behind other developed prepaid card markets, is being viewed as one of the high potential areas by prepaid card issuers.
According to estimates by Visa, prepaid cards have an opportunity to tap into at least $9.5 trillion (Dh34.86trn), which is the current estimated cash and cheque spending worldwide, excluding Europe.
"The global personal consumption exposure is more than $23trn of which more than 40 per cent presents a clear opportunity for prepaid cards," said Scott Salmon, Head of Global Market Development, Prepaid Products, Visa.
Visa, said Salmon, has seen an annual growth of 300 per cent growth in Central Europe, Middle East and Africa region in the last three years. "Prepaid is among the fastest growing products for Visa."
Efforts by governments in the GCC such as increasing the banked population, WPS and an integrated transport network would facilitate growth of these cards. Besides, as youths form 60 per cent of the population in this region, market players view it as a tremendous opportunity.
"A clear shift is visible. In two to three years, the canvas would be very different, we would be in a very aggressive, mature prepaid market. In salary payment, that's the biggest growth opportunity; in transport, youth and a large number of other areas, we would see usage of prepaid cards in this region," said Premal R Patel, Executive Director, Veritas Investments.
Prepaid cards that include salary cards, remittance cards, consumer convenience cards such as gift cards, travel cards and virtual cards offer its consumers ease of managing their money and convenience.
Market players view this as an immense opportunity particularly in segments such as youth, blue collared employees and also travellers.
"Wherever there is opportunity to displace cash, I believe there is a place where prepaid can fit in and deliver some value. Not just to the issuers but also to card holders by making their life simpler, convenient," said Jonathan Reynolds, Senior Manager, Prepaid Product, Visa.
With the government in this region introducing Wage Protection System (WPS), which leads an employee use his wage card for making his payments as his salary is transferred on it, issuers see it as huge opportunity.
Youths who form almost 60 per cent of the population here, are another driver of growth.
"Globalisation of workforce has driven the use of prepaid cards for money transfer, workers want to send money home, increased buying power of youth, it is a segment that does not necessarily qualify for debit or credit cards and Central banks role in driving away from paper to electronic money in UAE for example, would all trigger growth," said Salmon.
According to statistics more than 80 per cent of the transactions in this region are still conducted in cash, which, said industry players, presents an immense opportunity.
In the Middle East, new product launches in prepaid are gaining momentum, said Salmon. Significant year on year growth in the prepaid segment is driving his momentum further and bringing more players into competition. Besides, there is also an increased third-party participation and retail expansion like issuers not particularly relying on conventional channels for distribution of prepaid cards. Continuous innovation is also being seen.
Crisis also presents an opportunity. "What we see is some consumers are turning to prepaid as way to manage their money in a more controlled way," said Salmon.
However, market players are conscious that the usage of prepaid cards should not be synonymous to blue collared workers alone, said those in the industry.
"It should not be synonymous with blue collared workers. Large young population and unbanked population also has high potential. Besides, we have one of the highest mobile phone penetration in the world and they provide a great opportunity for prepaid," said Altaf Ahmed, Vice President Payments Services and CRM, Emirates NBD.
Issuers need to ensure that they come out with products that suit requirements of varied categories, industry players said. "When you look at it from banks' point of view, they can target blue collared and also high net worth individuals but with different features. Its about targetting and developing your proposition," said Salmon.
Boom period led to high growth in usage of credit and debit cards, but prepaid card segment remained relatively ignored. Among the key challenges that the industry faces now are infrastructure capability to offer these products and, in the current economic environment, cost of upgrading new systems.
Around 75 per cent of the revenues for prepaid come through fee. "The region has an advantage of access to advanced technology and that can be used as a catalyst for innovation," said Ahmed. "The region has cash culture. Even now more than 85 per cent of transaction here are still in cash. So all this while only 15 per cent of mindset changed."
Follow Emirates 24|7 on Google News.