Banks withdraw Dh150bn in 10 months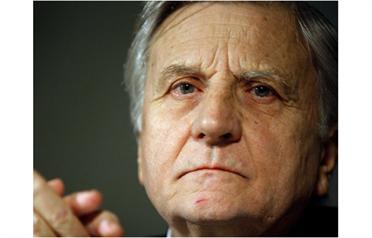 UAE banks have withdrawn over Dh150 billion of their Central Bank deposits over the past 10 months as they hungered for funds to meet strong demand for credits and offset liquidity shortages, official figures showed yesterday.

The country's 24 national banks and 28 foreign units withdrew the funds from their certificates of deposits (CDs) balance that has largely swelled in 2007 and the first half of 2008 because of the Central Bank's policy to mop up excess domestic liquidity to tackle inflation during the oil boom.

From around Dh185.6bn in March, the CD balance at the Central Bank plunged to only Dh32.7bn at the end of January. Central Bank figures showed the CDs have rapidly decline through 2008, plummeting to around Dh116.7bn at the end of June and Dh53.6bn at the end of October. At the end of January, the CDs value dived to one of its lowest levels in more than four years.

Experts said the decision by the banks to cash their mature CDs was coupled with a halt of CD issuance by the Central Bank to ensure sufficient liquidity for banks and support its recent emergency fund facility for the banking sector.

They said the recovery of nearly Dh153bn in CD investments through most of 2008 and last January allowed the banks to offset a rapid decline in deposits by foreign banks which had sought quick profits from a possible appreciation of the UAE dirham and other Gulf currencies against the US dollar.

Besides such withdrawals, UAE banks had access to a Dh50bn emergency cash facility offered by the Central Bank in late 2008 as well as Dh70bn as a federal government deposit with banks. But the Central Bank said last week banks had ceased tapping that facility after an improvement in their liquidity.

The figures showed the combined deposits with the banks sharply increased from around Dh773.6bn at the end of March to nearly Dh922.5bn at the end of 2008 before slipping to Dh905.7bn at the end of January.

Loans and advances swelled from Dh792bn to Dh1,018bn at the end of 2008 and gained around Dh4bn to peak at Dh1,022bn at the end of January. At the end of last month, the loan-to-deposit ratio stood at 1.12.

The report showed the collective capital and reserves of the banks surged to a record Dh177bn and assets to Dh1,466bn to maintain their position as the largest banking sector in the Arab world in terms of assets.

Provisions for non-performing loans also rose to around Dh26.3bn at the end of January from Dh24.9 billion at the end of 2008 and Dh22 billion in March.
Follow Emirates 24|7 on Google News.