Barclays to cut bonus payments as net falls one per cent to £6.1bn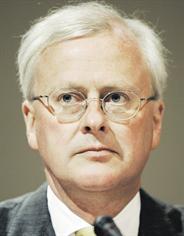 British bank Barclays said bonus payments across the bank would almost halve for 2008 as it reported a one per cent drop in annual profit and said it faces a tough year ahead.

Its profit beat expectations, however, and the bank's shares jumped more than seven per cent in early trading yesterday.

Barclays said it expected 2009 to be "another challenging year" with credit market losses set to shrink but bad debt charges likely to rise as recession takes its toll. "2009 will be another tough year. In 2008 we've had a crisis in the banking system; the principal issue for 2009 is going to be rapid economic slowdown, in a sense more a familiar but nonetheless a pretty brutal slowdown in economic growth all around the world," said Barclays Chief Executive John Varley.

The UK economy was likely to contract by two per cent this year, he said.

Barclays had had a good start to the year with the performance of its Barclays Capital investment bank arm "extremely strong", the group said. It plans to restart paying dividends in the second half of this year.

The bank reported a 2008 pretax profit of £6.1 billion (Dh32bn), down from £7.1bn in 2007 but ahead of an average forecast of £5.8bn from 13 analysts polled by Reuters Estimates, since new profit guidance was issued on January 26.

The figure included £8bn in gross write-downs and bad debts, or a £5bn net write-down after gains on the valuation of debt it carries on its books.

Profit included £2.4bn in gains on acquisitions, most related to its purchase of Lehman Brothers' US business. Its equity Tier 1 ratio was 6.7 per cent at the end of the year, up from 5.1 per cent a year earlier, which is said gave it a cushion to absorb rising bad debts.

"We do not need more capital," Varley said on a conference call. "These ratios are well ahead of the minimum required by the Financial Services Authority, and create a substantial loss-absorption capability."

He said bonuses across the group would be down 48 per cent from 2007, with the fall in Barclays Capital and Barclays Global Investors bigger than that.

The bank has stayed out of state hands – unlike rivals Royal Bank of Scotland and Lloyds Banking Group – but in the past year it has sold big stakes to investors in Qatar, Abu Dhabi, Singapore, China and Japan, angering many traditional shareholders.
Follow Emirates 24|7 on Google News.