Capital's banks comfortable despite 2009 profit declines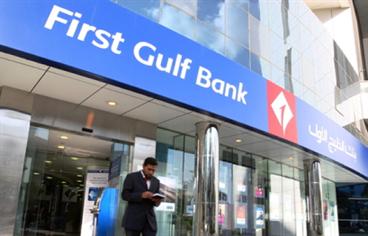 Abu Dhabi's banks, which control over a third of the UAE banking sector's resources, are satisfied with their 2009 performance despite a plunge of more than 20 per cent in their net income, according to their chief executives.

The emirate's four leadingbanks have reported a decline of nearly 20.9 per cent in their collective net profits in 2009 fiscal results to Dh6,973 million from an approximate Dh8,822m in 2008. While one bank recorded a sharp rise in net income, another reported equivalent earnings and a third registered a steep fall in profits. The fourth bank suffered one of its largest losses due to heavy provisioning.

Contrasting with their mixed income performance, the four banks reported a large increase in assets, deposits and loans. First Gulf Bank (FGB) saw its net earnings swelling by about 10 per cent to Dh3.31bn in 2009 from Dh3bn in 2008. Its assets surged to Dh125.4bn from Dh107.5bn, while its deposits and credit grew to Dh86.4bn from Dh73.9bn and to Dh90.3bn from Dh79.3bn respectively, according to its balance sheet.

"Once again, FGB managed to achieve exceptional performance at a time when the world is facing the challenges of the global financial crisis," Abdul Hamid Saeed, FGB's Managing Director, said after announcing the 2009 results. "Despite the crisis, the bank remained strong and attained excellent results which reflect its pioneering position and strong basis."

The government-controlled National Bank of Abu Dhabi (NBAD) reported relatively good results with net income for 2009 standing at about Dh3.019bn, close to its 2008 profits of Dh3.01m. But assets soared by nearly 16 per cent to Dh190bn at the end of 2009 from Dh164bn the earlier year. Its deposits also increased to Dh121bn from Dh103bn, while loans surged to Dh132bn from Dh112bn.

"We are satisfied with the results, they are considered good as they come amidst challenges that are besetting local and global markets," said Nassir Ahmed Al Suwaidi, NBAD's Chairman. "The policies adopted by the bank have proved its ability to adapt to various circumstances."

Union National Bank (UNB), another major UAE bank, reported a sharp fall in net profits to about Dh1.157bn in 2009 from Dh1.441bn in 2008. The decline was in contrast with other sectors that recorded growth last year. Its balance sheet showed assets swelling to Dh75bn at the end of 2009 from Dh65bn the previous year, while deposits rose to Dh51.2bn from Dh49.3bn. Loans edged up slightly to Dh50.7bn from Dh50.4bn.

"The performance in 2009 was satisfactory. We focused on asset quality and on providing liquidity alongwith supporting the bank's capital and maintaining good financial indicators, including profitability," Mohammed Nasr Abdeen, UNB's CEO, said in last week's report on 2009 financial results.

Abu Dhabi Commercial Bank (ADCB) was an exception as it posted one of its largest losses of around Dh512.7m in 2009 compared with a profit of nearly Dh1.358bn in 2008. The bank attributed the loss to a surge in bad debt provisions, which stood at Dh3.7bn last year against Dh1.49bn in 2008.

But its assets swelled to nearly Dh160.2bn from Dh148.4bn to maintain its position as one of the largest banks in the Middle East. ADCB's deposit base also expanded to nearly Dh86.3bn from Dh77.7bn and loans to Dh160.2bn from Dh111.07bn in the same period.

"The bank has a great franchise and has achieved record top line revenue growth in 2009. This has been a difficult year and net profitability has been impacted as a result of the current economic crisis and additional provisioning requirements," said Eissa Al Suwaidi, ADCB's Chairman.

"The decision to take record provisions has resulted in the bank's bottom line heading into negative territory. I have full confidence that our new management team will drive the bank through these turbulent times and deliver an outstanding performance, which is already evident from the solid growth in our core operations. We remain optimistic about the long-term growth potential of the UAE and are well-placed to benefit as the economy rebounds."
Keep up with the latest business news from the region with the Emirates Business 24|7 daily newsletter. To subscribe to the newsletter, please click here.
Follow Emirates 24|7 on Google News.