Central Bank calls for tough scrutiny of asset quality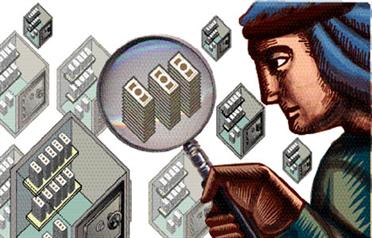 The UAE Central Bank is insisting on stringent examination of bank balance sheets asking for strict assessment of asset quality.

It has cautioned UAE banks to build adequate provisions and reserves to overcome the effects of a possible "impairment" in asset values. Banks are to provide a detailed assessment of every loan above Dh10 million to the Central Bank.

"We are going through a global financial crisis. World stock markets have been affected and some financial institutions worldwide have collapsed. World markets remain highly volatile as investors have been prone to overreact. As a result the market value of securities may be hard to assess," the Central Bank said in a notice to all banks operating in the country.

Governor Sultan bin Nasser Al Suwaidi said in the notice that the Central Bank has started to examine the true value of asset quality in banks and this process might take more time than what would have been necessary under normal circumstances.

"This exercise is comprehensive as it is necessary to identify carefully the nature and value of impairment of the assets of banks. The current crisis requires financial institutions to build adequate provisions and reserves," he added.

He told banks not to publish their audited annual accounts or announce any data related to their results in 2008 until they received Central Bank approval of these accounts.

"Under these circumstances, banks should exercise vigilance and utmost caution before they publish their Audited Annual Accounts for the year 2008," Al Suwaidi said.

Consequently, bank results are expected to be late this year. Banks used to send their audited annual results to the Central Bank by fax or e-mail and publish the data the next day, despite Central Bank regulations requiring approval of the audited results before they are released to the public.

Bankers saw the past practice as acceptable during normal circumstances. "The Central Bank is practising its right to review and approve audited annual accounts before any bank can publish these results," said a banker who asked not to be named.

He added the global crisis and its severe impact on the financial sector and stock markets pushed the Central Bank to take strict measures concerning disclosure of banks' results, especially in areas such as provisioning and window dressing.
Follow Emirates 24|7 on Google News.