China may put off interest rate hike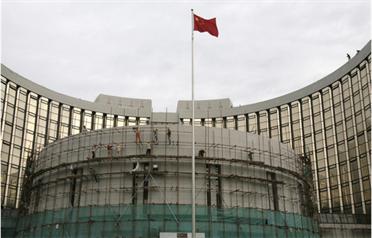 China's central bank will stick to quantitative tightening and avoid raising benchmark deposit and lending rates at least until the end of this quarter, judging from the interest rate environment and government policy trends.
Chinese and overseas markets have speculated this month that China would soon raise its benchmark interest rates for the first time since late 2007, putting pressure on an already weak stock market and sparking volatility in offshore dollar/yuan non-deliverable forwards.
 But with China's official deposit rates still comfortably above headline inflation and debt market yields lagging far behind lending costs, odds are that a new cycle of rate hikes will wait at least until the second quarter.
 "Neither the market nor the economic conditions are ripe for China to raise benchmark interest rates," said currency strategist Liu Dongliang at China Merchants Bank in Shenzhen.
"The central bank is unlikely to resort to price-oriented tightening tools such as interest rate hikes or yuan appreciation until it has exhausted its quantitative tightening options."
Speculation of imminent interest rate rises grew as the central bank moved to tighten liquidity in a series of measures since early January that included increases in bank reserve requirements and short-term debt market rates.
The central bank has also ordered selected banks to put additional reserves aside as a penalty for excessive lending and the banking regulator has issued "window guidance" to some banks to curb lending in the latter half of January.
Several other options are in the central bank's quantitative tool box before it needs to resort to raising policy rates.
The People's Bank of China could force banks to buy specially issued central bank bills as a penalty for failing to keep to central guidance on lending.
It could also resume the sale of three-year bills in open market operations to lock up money for longer. The central bank currently only sells three-month and one-year bills.
It could also raise interest rates paid out on voluntary bank reserves. There is little evidence of a need for broader rate rises at this stage.
China's benchmark rate for one-year fixed local-currency bank deposits is now 2.25 per cent, above the annual consumer inflation rate in December of 1.9 per cent.
While analysts expect the headline inflation rate could rise to around two per cent in the coming months, they think it will hold below the benchmark deposit rate for the first half of this year, keeping returns positive for bank savings."
ICBC STOPS LOAN ROLLOVER  
China's largest bank, Industrial and Commercial Bank of China (ICBC), said yesterday it has stopped rolling over some loans to slow credit growth after a surge at the start of the year, offering the latest evidence of a government-directed clampdown on lending.Given that Chinese companies typically borrow for short periods of as little as six months, and then roll the financing over, ICBC's move is tantamount to calling loans in.
In a statement issued after a week of reports and rumours of China's monetary tightening that have roiled global markets, the world's biggest lender by market value stressed that it would not halt new lending.
"ICBC will not rush to lend, nor will it stop lending," the bank said. "In the first 20 days of January this year, due to concentrated capital demand from ongoing projects, the bank's credit offering was a bit fast but was still below that of the same period last year," it said.
"In the last 10 days of January, due to the expiry and return of a concentrated volume of existing loans and repayment of credit card debt, loan growth has eased," it added.
World markets have been betting that China, the first major economy to regain cruising speed after the global slump, will lead economic recovery this year and reports of Beijing's action stoked fears that it may step too hard on the brakes.
Chinese banks extended Y1.45 trillion (Dh778bn) in new loans during the first 19 days of the year as they scrambled to front-load lending before policy tightening shut the door on them, local media have reported.
Keep up with the latest business news from the region with the Emirates Business 24|7 daily newsletter. To subscribe to the newsletter, please click here.
Follow Emirates 24|7 on Google News.