Citibank not to raise credit card rates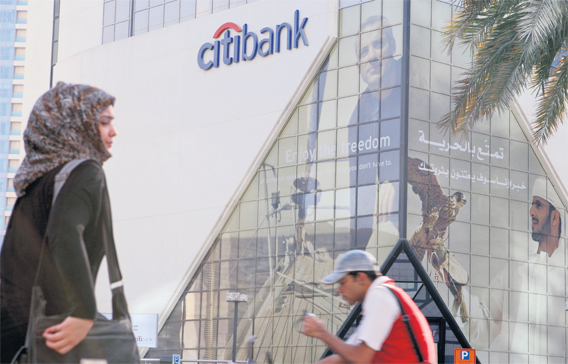 Citibank, which yesterday launched two more credit cards for the well-heeled, has no immediate plans to increase interest rates on its credit cards, a senior official said.
However, a source from the company said there might be a rate review soon if an increase on some cards is required.
Despite the cost of capital increasing due to the still high ratio of non-performing loans (NPLs), the current card rates are "reasonable", said Sanjoy Sen, Consumer Bank Head – Middle East, of Citibank, speaking to Emirates Business on the sidelines of the launch of the PremierMiles credit card line.
Of the two cards launched, Citi PremierMiles is for those whose income is Dh15,000 or more a month; and PremierMiles-Elite for those whose salary is Dh30,000 or more.
These cards have an interest rate of 2.89 per cent and 2.79 per cent, respectively. The other two, which have been in circulation for quite some time, carry an interest rate of 2.59 per cent – a rate that may be reviewed soon due to market conditions, a source close to the company said.
"It is only 'may', not 'will'. But we are looking at increasing the rates for the Ultimate and Ultima cards because quite a number of people are still not paying, which increases the cost of capital," the source said.
The average NPL rate in the UAE in terms of credit cards is in double digits, but Citi only has single digit NPLs, said Faraaz Ali, Citi Cards Head – UAE and Bahrain.
The Citi PremierMiles Elite and Citi PremierMiles cards were launched in collaboration with MasterCard and are available at World and Platinum levels respectively.
"The UAE is one of the most vibrant frequent flyer markets around the globe and remains so even in the current economic environment," said Sen.
Follow Emirates 24|7 on Google News.