Citigroup may sell Japanese units to raise cash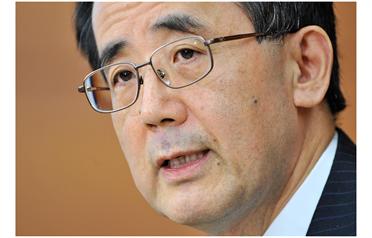 Citigroup may sell both its Japanese investment bank and brokerage, according to media reports, as the faltering US lender looks to raise more cash from a sale of global assets.

The two units could bring in hundreds of billions of yen if sold together, Jiji Press and the Sankei newspaper said yesterday. Nikko Cordial, the retail brokerage, may alone raise up to 300 billion yen (Dh11.4bn), sources with knowledge of the matter have said.

However, one person familiar with Citigroup's strategy said selling Nikko Citigroup, the investment banking unit, was not part of Citi's plans as it was vital to the group's presence in the world's second-biggest economy.

Citigroup is looking to sell assets around the world to raise cash and is in talks with US regulators for the government to increase its stake in the bank, a source has told Reuters, underscoring the severity of its plight in the grip of a global financial crisis.

Nikko Cordial Securities, a brokerage with about 110 branches across Japan, was put up for sale this month, drawing interest from the country's top three banks – Mitsubishi UFJ Financial Group, Mizuho Financial Group and Sumitomo Mitsui Financial Group.

Citigroup did not originally plan to sell Nikko Citigroup, dubbing it a "core unit" when the third-largest US bank by assets announced reorganisation plans last month.

But it may now look to bundle the two units as this could allow a buyer to benefit from co-operation between the retail brokerage and investment banking operations, and push up the price, according to reports by the Mainichi and Sankei newspapers and Jiji Press on Wednesday.

A spokeswoman for Citigroup in Japan declined to comment. The source with knowledge of Citigroup's strategy for Japan said it would not make sense to sell Nikko Citigroup.

"Investment banking business is an important part of the Japanese operation for Citigroup," said the person, asking not to be named as information is not public. "The sale of Nikko Citigroup is not possible."

It was also unclear whether Japan's top banks would want to pay more for such a deal, given their capital is being eroded by a tumbling stock market and rising bad loan costs. Buying both units could also complicate a deal, one analyst said.

"In a market like this, to acquire such a big broker, retail plus wholesale, means they would have to pay a lot more than just on the face of it as they'd need a lot of restructuring, integration," said Kristine Li, banking analyst at KBC Securities in Tokyo.

Nikko Citigroup is also struggling amid the market downturn and a dearth of investment banking deals. Its net loss doubled to 14.5 billion yen for the nine months to end-December. Nikko Cordial also swung to a net loss.

Nikko Citigroup fell to 12th in the league table for advisors on Japanese companies' mergers and acquisitions last year, from second in 2007, according to Thomson Reuters. It ranked third as underwriter for equity and equity-linked products for Japanese companies in 2008.

Nikko Citigroup employed 1,478 people as of March 2008, the latest figure available.

Citigroup also plans to sell Nikko Asset Management for around 100 billion yen, the Kyodo news agency reported earlier this month, citing Mitsubishi UFJ as front-runner.

A person familiar with Citigroup's talks with US regulators said that converting $45bn of preferred stock, which the government obtained last autumn, to common stock is one of many options. The Wall Street Journal reported the US Government may end up with as much as a 40 per cent common equity stake in Citigroup, though bank executives hope to limit it to about 25 per cent.
Follow Emirates 24|7 on Google News.