Citigroup scraps jet deal, names chief of new company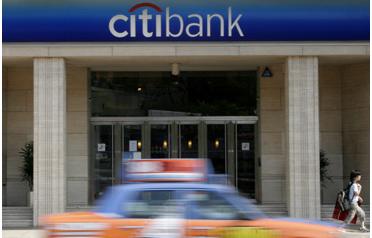 Citigroup Inc, battered by massive losses that forced a government bailout, named a  chief to temporarily oversee assets it is looking to shed, and scrapped plans to buy a $50-million (Dh184 million) jet that politicians called wasteful.
Once the world's largest bank, Citigroup has been humbled by more than $28.5 billion in net losses in the past 15 months, including $8.3 billion in just the fourth quarter.
Amid concerns the government might nationalise the bank, Citigroup said earlier this month it will separate its main banking operations from units it is looking to shed or close down over time.
On Tuesday, Michael Corbat, former head of the bank's brokerage business, was named interim chief executive of Citi Holdings, which will include the bank's brokerage, consumer finance and troubled assets.
The unit will include $850 billion in assets, or 44 per cent of Citigroup's total of $1.95 trillion, which will remain on Citigroup's balance sheet. About 100,000 employees, will work for Citi Holdings, Citigroup CEO Vikram Pandit said on a conference call. That would be about one-third of the 300,000 the bank expects to have when it finishes a round of job cuts.
Roughly $301 billion of the troubled assets were guaranteed by the US government as part of a November rescue package. Rick Stuckey has been named to manage the troubled asset pool.
"We've done the math, and Citi Holdings has positive value," Pandit said.
The market is not convinced that Citigroup as a whole has value apart from the government capital it has received. The US has shoveled $45 billion of capital into Citigroup since October, including an emergency $20 billion infusion in November. Citigroup's market value is now only about $17 billion.
After giving Citigroup so much money, the government is exerting significant pressure on the bank. Regulators pressed Citigroup to raise capital, which spurred the bank to sell a controlling stake in its Smith Barney brokerage to Morgan Stanley.
On Tuesday, Citigroup dropped plans to buy a $50 million executive jet that it ordered in 2005.
A person familiar with the matter said the bank placed a deposit on the jet when it agreed to buy it. The size of the penalty it pays for not buying the plane is still being negotiated, the source said. Citi had planned to buy a Dassault Falcon 7X.
The company had said Monday that it was financing its purchase of the plane, by selling older jets, and that the new aircraft was more fuel efficient and would help reduce costs.
The jet became a lightning rod for criticism. A White House spokesman said US President Barack Obama did not believe using private jets was "the best use of money" by companies receiving taxpayer assistance.
US Senator Carl Levin, a Michigan Democrat, had publicly opposed the jet purchase. On Tuesday he said, "I'm glad they have changed their minds."
Citigroup's plans to buy the jet attracted the scorn of the normally genial American comic Jay Leno, the host of NBC's Tonight Show who referred to the bank in his monologue Monday night.
"If there's ever a reason to reopen Guantanamo Bay, this is it. That's our jet. We should be taking that. They (Citi executives) should be on Southwest," Leno said.
Citigroup shares rose 22 cents to $3.55 on Tuesday on the New York Stock Exchange.
LUSTER
Citigroup's commercial and retail banking businesses and credit cards will be housed in a unit called Citicorp.
"I cannot think of a stronger stand-alone financial services company" than Citicorp, said Pandit, who vowed "to restore it to the proper luster it deserves."
In an internal memo obtained by Reuters, Citigroup announced other management changes.
John Havens will lead Citicorp's global institutional bank, while Terri Dial was named global head of consumer strategy and CEO of North American consumer banking. Also, Ajay Banga will be Citicorp's CEO of Asia-Pacific.
Other regional heads for Citicorp will include Manuel Medina-Mora for Latin America and Mexico, and William Mills for Western Europe, Middle East and Africa, according to the memo.
US companies are being pressure by shareholders and politicians to slash executive perks as a shrinking economy triggers hundreds of thousands of job losses each month. About 2.5 million jobs were lost in 2008, the worst year since 1945.
Last month, automakers seeking government aid were pressured by lawmakers – as well as by public outcry – to stop using their executive jets.
Last year, insurer American International Group Inc was pilloried for spending hundreds of thousands of dollars on luxury executive retreats – even after receiving a bailout that later grew to $152 billion.
Follow Emirates 24|7 on Google News.