Citigroup to deploy $36.5bn to boost loans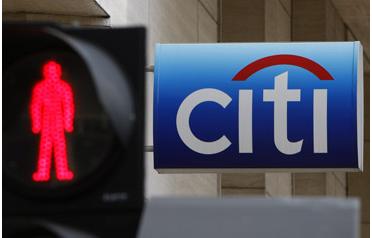 Citigroup plans to use some $36.5 billion (Dh134 billion) of its US government capital infusion for new mortgages, credit card loans and to buy mortgage-backed securities in the coming months, the Associated Press reported on Monday.
Citigroup will announce details on Tuesday of how it will increase lending by using funds provided under the Troubled Asset Relief Programme (Tarp), the AP said.
"Our responsibility is to put these funds to work quickly, prudently and transparently to increase available lending and liquidity," Citi Chief Executive Vikram Pandit said in a statement seen by the AP.
Citi officials could not be reached immediately for comment.
Citi and other US banks rescued by taxpayer bailouts are under pressure to step up lending to help loosen up tight credit markets and fuel a recovery in the economy. The bank received $45 billion in capital from the US Treasury in two installments late last year.
Citi's management will allot $25.7 billion for US residential mortgages, $5.8 billion to credit card loans, $2.5 billion for personal and business loans, $1.5 billion for corporate loans and $1 billion for student loans, the AP report said.
Of the residential mortgage funds, $10 billion will go toward buying securities backed by mortgages that conform to Fannie Mae and Freddie Mac standards while $7.5 billion will be used to buy prime home mortgages in secondary markets.
The final $8.2 billion will be mortgages issued to homeowners.
Citigroup stressed it will not "take excessive risk with the capital."
The bank's announcement about Tarp use comes as the new administration of President Barack Obama wrestles with how to help ailing US banks make more loans. Treasury Secretary Timothy Geithner is expected to announce new plans for rescuing the financial sector in a speech next week.
Citi also took pains to detail the areas where it will not spend taxpayer funds, according to the AP.
"Tarp capital will not be used for compensation and bonuses, dividend payments, lobbying or government relations activities, or any activities related to marketing, advertising and corporate sponsorship," Pandit said in his statement viewed by the AP.
Follow Emirates 24|7 on Google News.