Credit card rates highest in UAE: survey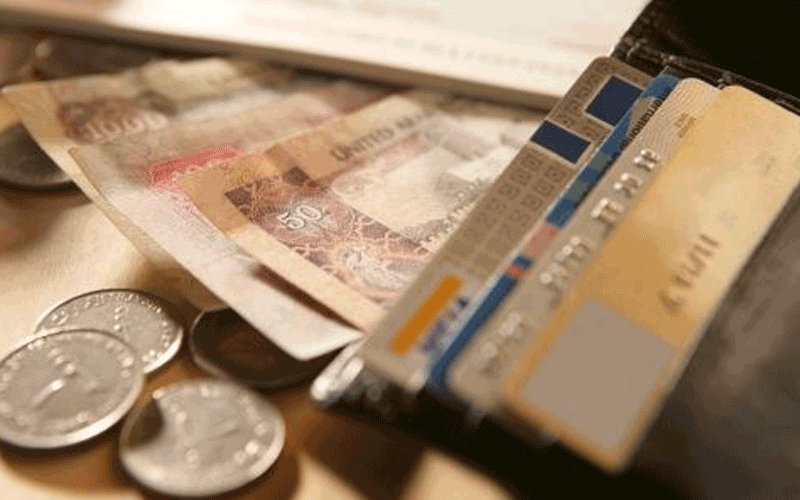 Banks in the UAE charge the highest interest rates on credit cards in the region, according to a latest survey that also found customers, disgruntled by inadequate banking measures, complaining about the hike in service fees.
A study conducted by Al Khaleej revealed the interest rates range between 2.25 and 2.99 per cent in the UAE, which is equivalent to about 27-35.88 per cent annually, while it ranges between 1.6 and 2 per cent in Saudi Arabia; 1.5 per cent in Qatar; 1.74 to 1.83 per cent in Bahrain; 1.5 per cent in Kuwait; and 1.5-1.67 per cent for local banks and 1.75 to 2 per cent for foreign banks in Egypt.
Several respondents expressed dissatisaction about banking services and were of the opinion that banks were making profits at the expense of customers with dispropotionate fee hikes, especially in the wake of doubtful and bad debts.
Banks need to set aside more provisions to deal with such debts in the absense of a Central Bank directive regarding service fees, said customers. For instance, Qatar Central Bank set a ceiling for service fees by banks to individuals. This resulted in healthy competition among banks wherein each lender raised the bar on quality of services offered. Whereas in the UAE, in the absence of a ceiling, banks raise service charges randomly, said customers.
Often UAE banks attribute the fee hike to cost of technology, and there are times when new charges are thrust upon clients, the survey found.
Al Khaleej reported one such incident, where a client, after having paid regular installments on his loan for a year, decided to close it by making one payment for the rest of the due amount. But he was surprised to find that the bank, meanwhile, had increased fee for early repayment. He dropped the idea of single payment and continued with monthly installments because the interest for remainder of the premium would be equal to the repayment fee.
Some UAE commercial banks charge additional insurance premiums, too, said respondents.
Fees for a host of services have gone up in the recent past, the survey found. For instance, fees for issuance of a certificate of indebtedness that was between Dh200-Dh250 is now Dh500; salary transfer fee has risen to Dh75 from Dh25; account fee has become Dh200 up from Dh100.
Follow Emirates 24|7 on Google News.