'Credit rating firms resigned to more withdrawals in GCC'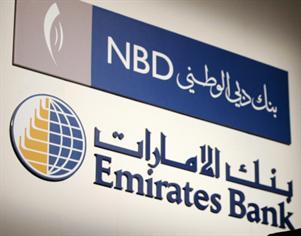 The prevailing tough credit environment could lead to an increasing number of issuers withdrawing from credit rating agencies.

This is according to the regional chief of Standard & Poor's, whose service Emirates NBD recently dropped a day after the credit rating firm withdrew from Dubai Holding. "Do we expect more companies to withdraw their ratings? It could be," Jan Willem Plantagie, Managing Director of S&P Middle East told Emirates Business.

"We should not forget that we still live in a financial crisis and in such an economic environment, you will see downgrades. For us, the key thing is to maintain our analytical integrity, keep our independence and our transparency. If that means we have to downgrade companies and if that means a company is unhappy and that they would withdraw the ratings, so be it. We are insensitive to revenue loss," he said.

The S&P-Dubai Holding-Emirates NBD case, however, is just a single scenario and not a precursor to a larger trend, another credit rating analyst who did not wish to be named, said.

"This is not a trend. The reason why Emirates NBD dropped S&P is a matter between them but the bank is still using three other rating firms. Rating is an opinion, not an absolute fact. They can give different ratings and each of them adopts its own methodology," he said.

Stephen de Stadler, Managing Director and Head of Business Development – Middle East at Fitch Ratings, said: "We hope that companies would see value with the ratings we provide and there would be no requirement to drop ratings in the near term."

Although some of the 120 GCC companies that S&P is rating have communicated they are "unhappy", Plantagie said the agency was still looking at 10 new ratings this year. "Companies don't go for new ratings in this type of stressful environment but we have requests for new ratings," he said.

"We got new ratings such as Saudi's Dar Al Arkan Real Estate Development Company (Daar), which we assigned a non investment grade BB-." He said regional entities tended to go for investment grade and it remained difficult for market participants to accept non-investment ratings.

"If you look at developed capital markets, there are many entities that are non-investment grade; as a matter of fact it is a feature of a mature market," Plantagie said, adding that the region still lacked many aspects of a well functioning capital market.

On January 26, S&P lowered Dubai Holding Commercial Operations Group's (DHCOG) rating to 'B' from 'BB+' and consequently withdrew the rating due to lack of information.

"We've been rating Dubai Holding since 2006. We have a public policy since we started operations that if we feel we don't have enough information, we will alert the company but if we still don't have the information, we will have to withdraw. That is what happened," he said.

That same day, DHCOG dropped S&P as its rating agency on the grounds that it showed a "lack of understanding of its business, its operations and relationship with the Government of Dubai".

The next day, Emirates NBD elected to discontinue S&P services but said it would continue to use Fitch Ratings, Moody's and Capital Intelligence, who could provide "independent monitoring and rating of its financial strength".

A source said the bank had been mulling the move even before S&P's withdrawal from Dubai Holding due to its low ratings.

"We regret that they withdrew the ratings. What we can point out is the different rating levels where S&P was significantly lower than Moody's, Fitch and Capital Intelligence. So if they decides to withdraw the ratings, we fully respect that."
Keep up with the latest business news from the region with the Emirates Business 24|7 daily newsletter. To subscribe to the newsletter, please click here.
Follow Emirates 24|7 on Google News.