Deposit push to stabilise key ratio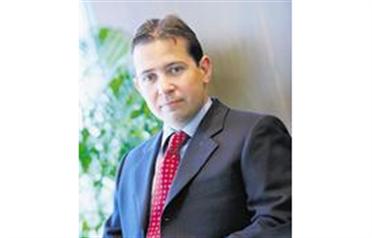 A new deposit-gathering initiative by UAE banks is expected to iron out distortions in their loans-to-deposits ratio (LDR) in the second half of this year, but the higher rates on offer may prove counter-productive, analysts told Emirates Business.

The drive to attract deposits will sort out the skewed ratio created by a loan push in 2007 and early 2008. Banks are going all out to woo depositors by offering attractive interest rates and schemes.

"It is a good move, though the impact may not be immediate. Unless the banks restore their loans-to-deposits ratio, we cannot expect the general liquidity condition to improve," said Philippe Dauba-Pantanacce, Standard Chartered bank's Senior Economist for Middle East and North Africa. As banks went on a lending spree in the boom period, the LDR hit an average of 105 for UAE banks, with some banks reaching an alarming level of 120. The volume of loans far outstripped deposits as lenders expanded balance sheets exponentially.

"The second half of 2008 saw an unhealthy loans-to-deposits ratio. Now that banks are coming out with offers to attract customers, I think it will stabilise the situation and probably reduce withdrawals of cash. They are moving in the correct direction. By the end of the first half, the ratio will improve," said Wadah Al Taha, Senior Financial Analyst.

On the other hand, attracting deposits at higher rates may be costly for banks and this may delay the result they are trying to attain through such measures.

"The banks are trying to attract these deposits by offering high interest rates so it could be costly for them," said Dauba-Pantanacce.

Attracting deposits may not be the sole answer to the sector's liquidity problems.

More measures are needed to improve the overall liquidity. "It is a zero sum game when they are competing for deposits. This would have a limited impact on the overall liquidity. Measures like liquidity injection would have more impact on stabilising the situation," said Raj Madha, Director of Equity Research at investment bank EFG-Hermes.

Promotional offers from banks rewarding customers who open accounts with them have virtually flooded the markets. What looks like a win-win situation for banks and account-holders both offers benefits like high interest rates and lucky draws.

Dubai Islamic Bank offers the twin attraction of high profit rates and a chance to win prizes. Royal Bank of Scotland has announced similar schemes. Abu Dhabi Commercial Bank has increased interest rates on deposits of fresh funds.

"Our substantially higher rates are only for new-to-bank funds, not for existing deposits," an executive said.

ADCB currently offers no prizes or giveaways but interest rates range between 5.55 per cent and 8.33 per cent on deposits of three months to three years.

A changed financial scenario has prompted a growing inclination to fixed-income products, bankers said.

Burhan Khan, the retail banking country head of RBS, said: "Choices for customers have become limited given the financial situation and consumers are not venturing into the long-term investments as of now. It is a natural reaction. Fixed deposits and savings provide guaranteed return that's exactly what we are providing through our latest product."
Follow Emirates 24|7 on Google News.