DIB appointed escrow account agent for RAK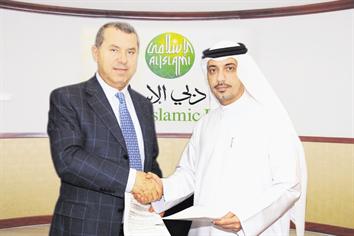 Dubai Islamic Bank (DIB) has been appointed as an official escrow account agent by the Ras Al Khaimah Government through Ras Al Khaimah Investment Authority (Rakia).

The agreement was signed by Mohammed Al Sharif, Chief of Finance at DIB, and Dr Khater Massaad, Chief Executive Officer of Rakia, at Rakeen office, the real estate development arm of the Ras Al Khaimah Government.

Under the Amiri Decree No 22 of 2008 for the creation of the guarantee accounts, promulgated in July 2008, property developers in Ras Al Khaimah must place project receivables in escrow, or trust, until predetermined milestones are achieved.

Dr Massaad said: "We are pleased to appoint DIB as an official escrow account agent for projects in RAK. As a leading escrow provider in the UAE, the bank has a proven track record of well-managed trust accounts. We are confident that both property investors and developers will benefit immensely from DIB's vast experience and expertise."

The escrow accounts are regulated by Rakia and developers selling off-plan units in real estate development projects in the emirate must apply to authority for approval to open accounts.

Al Sharif said: "This agreement with Rakia is reflective of the RAK Government's confidence in the services of DIB. Over the past few years, we have worked closely with developers on projects of various scale and designed for a variety of end users. During this period, we have established efficient processes and systems, which enable us to work smoothly."
Follow Emirates 24|7 on Google News.