DIB reports Dh1.73bn profit, gives 25% cash and 5% share dividend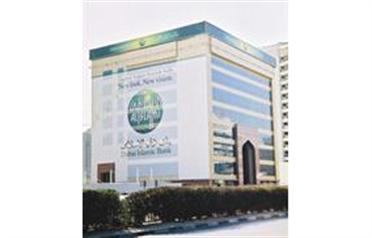 Dubai Islamic Bank (DIB) yesterday reported Dh1.73 billion in net profit for 2008, a marginal decline compared to Dh1.88bn in 2007, excluding an extraordinary gain on transfer from a DIB subsidiary.

The bank has proposed a cash dividend of 25 per cent and bonus shares of five per cent for the year 2008.

DIB's total assets as of December 31, 2008, stood at Dh84.6bn, up slightly compared to Dh83.7bn at the end of the same period in 2007. Financing activity registered strong growth during the period, with financing assets reaching Dh52.7bn compared to Dh40.4bn in 2007, an increase of 30 per cent.

Customer deposits increased two per cent to reach Dh66.4bn compared to Dh65bn in 2007.

The bank maintained an extremely strong financing-to-deposit ratio of 79 per cent and a capital adequacy ratio of 12.2 per cent, it said in a statement.

DIB's full-year results reflect total impairment provisions of Dh521 million, including write-downs on its investment portfolio, and mark-to-market losses on equity investments of Dh277m. The majority of these were recorded in the fourth quarter of the year, one of the primary reasons impacting profitability during the last quarter of 2008.

Mohammed Ibrahim Al Shaibani, Director-General of The Ruler's Court of Dubai and Chairman of Dubai Islamic Bank, said: "Over the past 12 months, the world has witnessed unprecedented challenges to the stability of the global financial system. During the same period, Dubai Islamic Bank maintained its single-minded commitment to providing innovative financial products and services that help government and semi-government organisations, private-sector firms and individuals weather the current storm and emerge stronger than before. As well, we continue to recognise the needs of our shareholders by sharing the bank's success with them.

"DIB has prudently managed its core operations during these challenging times. Our long-term strategy of the diversification of both operations and revenue streams continues to prove successful. Most importantly, we are very pleased to be able to continue to make a sustained contribution to the economic stability and diversification of the UAE and wider region."
Follow Emirates 24|7 on Google News.