Doha Bank assets up 30%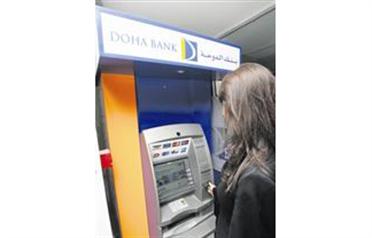 Doha Bank yesterday said assets rose 30 per cent from QAR30 billion (Dh30.2bn) in 2007 to QAR39bn in 2008, resulting in a net profit of QAR946.5 million.

Loans and advances grew 25 per cent from QAR19.2bn in 2007 to QAR24bn in 2008. Customer deposits grew 16 per cent as total deposits rose from QAR20bn in 2007 to QAR23.3bn in 2008, the banks said in a statement.

Shareholders' equity grew 36 per cent from QAR3.6bn in 2007 to QAR4.9bn in 2008. Return on average shareholders' equity and the return on average assets rose by 25.78 and 2.74 per cent respectively. The board has proposed a cash dividend of five per share or 50 per cent of the paid-up capital.

On March 23, 2008, an Extraordinary General Meeting of shareholders approved the bank's 15 per cent capital increase by issuing 22,467,152 new shares at a subscription price of QAR50 per share. These shares were floated for subscription during the period from April 28 to May 8, 2008, and the offered shares were five times oversubscribed.

Another EGM on December 21 approved an increase in the bank's capital by issuing new shares up to 20 per cent of the paid-up capital, to be owned by Qatar Investment Authority. QIA decided to subscribe to 10 per cent of the bank's share capital during 2009 in two phases. The bank has received the first amount of five per cent and expects to subscribe for the second amount by the end of 2009. During 2008, Doha Bank opened four new branches, taking the total in Qatar to 33, including five Islamic branches.
Follow Emirates 24|7 on Google News.