EIB launches $100m sukuk fund in Mena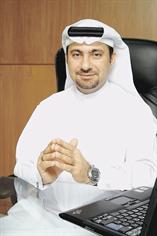 Emirates Islamic Bank (EIB) yesterday launched $100 million (Dh367.3m) four-year closed-ended callable Shariah-compliant sukuk fund, which will hold a portfolio of sukuks issued by companies, predominantly in the Middle East and North Africa (Mena).

Managed by Emirates Investment Services Limited, Emirates Sukuk Fund No1 Limited will open the Islamic bond asset class to a wide range of investors, with a minimum investment of $25,000 for individual investors and $1,000,000 for institutional investors.

The initial fee of the fund is up to 3.00 per cent and the annual fee is 1.10 per cent per annum (institutional share class), 1.35 per cent per annum (sophisticated share class).

"The fund has been designed to meet the current demand for Shariah-compliant term investment products with a high-profit rate and relatively low minimum investment requirements.

"The primary investment objective of the Emirates Sukuk Fund is to achieve a maximum total return over its tenure.

"The fund aims to offer attractive risk adjusted returns due to temporary anomalies in the Sukuk market. Offering it at this period of time is mainly to provide our priority banking customers a promising opportunity of investment through a well thought out product" said Faisal Aqil, General Manager of Retail Banking at EIB.

In addition to seeking a promising total return, the fund will distribute income on a semi-annual basis throughout the life of the fund beginning in mid-2009.

"The distributions will be derived from income generated by the underlying sukuks, maturity proceeds and any sukuk sold that are not sought to be reinvested by the portfolio manager.

The fund will be open for subscription until February 26, 2009 and due to mature in 2013, but may be called prior to maturity.
Follow Emirates 24|7 on Google News.