Emcredit to track top 20 banks in the UAE by end of this year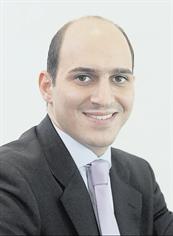 Emcredit, the UAE's first credit bureau, is on track to accumulate data from the top 20 banks and financial institutions across the UAE by the end of 2009, a top official from the company said.

This would translate to covering 80 per cent of the data needed for a more transparent and regulated market. "We are on track with our target to cover the top 20 of UAE banks because they hold 80 per cent of the data," Zaid Kamhawi, chief business officer of Emcredit told Emirates Business on the sidelines of the third GCC Regulators' Summit.

He said this plan would be expedited if the UAE Federal Credit Information Law would be ratified within this year. The law, which is slated to oblige all financial firms in the country to submit data to a central credit bureau, has been pending for around a decade now, analysts say.

"We hope that it will be concluded this year. We are not sure but as far as we know it – as we've read it – the law is now in its final stages. What we know is that this crisis has put increased awareness of a credit bureau and there is now a sense of urgency."

Kamhawi said Emcredit credit currently has 20 per cent banking data, 35 per cent mortgage data and 5.6 million consumer identification records. The issue of having a credit bureau has been talked for the years. And although Emcredit has laid out the technological infrastructures, a number of banks in the emirate remain reluctant to share their data, said Chris Dommett, CEO of John Charcol Dubai.

Dommett says the banks have been reluctant to join the bureau because of data protection concerns. In addition, financial institutions are playing the waiting game. "They are concerned that if they provide the list of their good and bad customers, the good customers will be marketed to other banks. There are also concern on how the data would be used. Therefore, they wouldn't mind coming in late," he said.

Kamhawi said these issues would be addressed once the federal law is finished, as data protection is one of its key features.

According to Rajesh Mirchandani, CEO SAME, Dun & Bradsstreet, the three main stakeholders of a credit bureau – the lenders, the regulators, and the consumers – often tend to resist the idea in the initial stages, often slowing the process. However, in a few years, all three would also realise the importance of the concept.

"The government of Armenia for example didn't support the credit bureau, which we set up," Mirchandani said. "This continued for two to three years of operations but last year, the central bank came to us and took 40 per cent of the Armenian Credit Report Agency. It may take a period of time but people will realise that a credit bureau is good for the economy."

Credit bureaus, said Ashina Singh, Executive Director of Credit Bureau Association for South Africa, are essential to have sustainable lending. She said credit bureaus prevent over-indebtedness, enables good consumers to be rewarded, and also enables lenders to identify good borrowers.
Follow Emirates 24|7 on Google News.