Emirates NBD debt is small, says CFO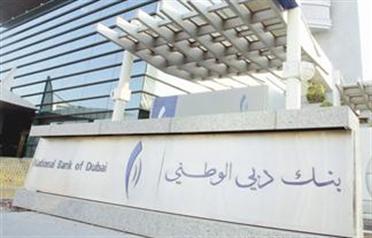 The debt level of Emirates NBD is quite small compared to its overall balance sheet, said Sanjay Uppal, Group Chief Financial Officer of Emirates NBD.

"This year $1.6 billion [Dh5.87bn] of our medium-term debt is maturing. Of this $500 million has already been paid in January. On the other hand, our balance sheet is very strong at $76bn. In comparison, the maturing debt is small and can be replaced easily within our current resources," Uppal told Emirates Business.

He also said the bank is not planning to raise capital by selling any of its assets or going for restructuring its debt. "The fundamentals of Emirates NBD's core business remains strong and we continue to enjoy very healthy customer deposit and wholesale borrowing to meet our funding requirements," he added.

Uppal, however, did not give any projected figures for 2009. "We have not disclosed profit outlook for 2009 but we are looking at opportunities and profitable business to sustain good growth level. Growth this year will be wholesale and retail led but currently there are certain pressures in the market," he said.

Uppal also mentioned that the bank's exposure to real estate is at very comfortable levels. "We remain comfortable with our overall exposure to real estate due to our prudent credit and underwriting standards," he said.

According to the recent financial report of Emirates NBD, the bank is taking pro-active steps to ensure that it is well positioned to navigate the current environment.

"We are focusing on strengthening the balance sheet, profitability and risk management enhancement. Our long-term growth strategy remains intact although it has been modified to embrace new realities," it said.
Follow Emirates 24|7 on Google News.