EmiratesNBD to rectify lending-deposit ratio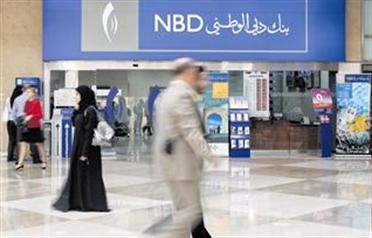 EmiratesNBD, the largest bank in the UAE in terms of assets as well as profit, has set a target time of three to six months to fix the daunting issue of high lending-deposit ratio, according to the bank's chief executive officer.

The ratio which was more than 125 per cent as of December end, 2008, is likely to rise as there is substantial amount of medium-term notes (MTNs) maturing during this year. Out of the total Dh30.1 billion worth of notes, Dh1.836bn has been settled during January and another Dh5.837bn needs to be settled during this year itself.

Talking to Emirates Business, Rick Pudner, CEO of the bank, said the bank has been looking at various strategies to fix this issue. "Not only our bank, all banks must be working on this and I am sure within the course of the next few months, we will be able to bring down this to close to 100 per cent which is the prescribed level by the Central Bank of UAE," he said.

Pudner also said the new initiatives being announced by the government, especially the recent $20 billion (Dh73.4bn) bond programme, will certainly help improve liquidity in the banking system and thereby bring down the exorbitant rates being paid by the banks to the corporates to woo bulk deposits from them.

The surging lending-deposit ratio, which has been posing a big challenge to most banks in the country, during the last three to four years can, to a good extent, be attributed to the 'so-called greed' of the banks to grow their asset book with scant concern to the regulatory ratios.

Sultan Bin Nasser Al Suwaidi, Governor of the Central Bank of UAE recently cautioned that a good portion of the banks' equity has been utilised to fund the growing lending by the UAE banks. The customer deposits currently exceed lending by Dh116 billion against a total equity (capital and reserves) of Dh180bn," he said.

The average UAE banks' lending-deposit ratio which used to be at 102 per cent as of March end, 2008, has grown to 113 per cent as of January end, 2009. This could curb the scope of growth of the banks unless they succeed in building up a healthy deposit base.
Follow Emirates 24|7 on Google News.