European Central Bank unlikely to cut rates in next meeting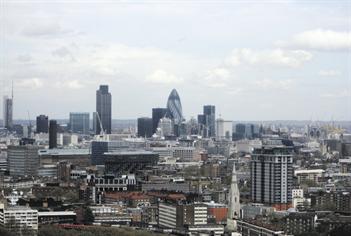 The European Central Bank is widely expected to take a breather at its meeting on Thursday, leaving interest rates unchanged after slashing them at a record pace since October to try to beat the recession.

ECB President Jean-Claude Trichet has hinted very strongly the bank will pause in its rate-cut series at the meeting, but with gloomy economic data signalling no pick-up soon, rate cuts are seen resuming in March.

Easing inflation – which according to preliminary data plunged to 1.1 per cent in January from a record high of four per cent in July as oil prices have tumbled – has removed any barrier to lowering rates further, economists believe. The ECB aims to keep inflation "close to but below" two per cent.

Analysts also believe the bank needs to continue slashing rates as the eurozone plunges ever deeper into the first recession since the bloc's creation.

The global slowdown has pummelled business and consumer sentiment, which now stand at record lows. The European Commission has said eurozone output is expected to shrink by a record 1.9 per cent in 2009 before recovering slightly next year.

"We still think weak activity and the prospect of a sustained period of below-target inflation will eventually force the bank to cut interest rates to very near zero, if not all the way," London-based consultancy Capital Economics said.

Trichet himself has ruled out zero rates but said on Thursday he could not exclude the ECB cutting rates further and the next "important rendezvous" would be on March 5, suggesting the next rate cut could come then. The US Federal Reserve and the Bank of Japan have lowered their main interest rates to virtually zero, while the Bank of England cut borrowing costs this month to the lowest level in its 315-year history.

The Frankfurt-based ECB has not been quite so aggressive but has still reduced its main rate by 225 basis points since October, cutting it in January for the fourth straight month to two per cent – the lowest level on record.

In October, it lowered rates by 50 basis points in a co-ordinated emergency action with other central banks. In November, it made another 50-point cut and in December slashed them by 75 points – its largest ever move. A 50-basis-point cut in January followed.

Despite the ECB's breakneck pace of interest rate cuts, many analysts believe the bank has still been too conservative in its response to the crisis, which could lead to further economic misery in the months to come.

Marco Annunziata, chief economist at investment bank UniCredit, said "further policy action is urgently needed" if the ECB wants to prevent the euro area falling into a long and painful recession. "The biggest risk is not that the eurozone could break up, but that a hamstrung policy reaction might result in a much more prolonged downturn than elsewhere," Annunziata said.

Jennifer McKeown from Capital Economics said the ECB's response would likely be slower than elsewhere, "highlighting a growing danger that the region may be amongst the last to emerge from the global recession".

Not all economists are convinced, however, that the ECB will hold rates on Thursday, even though financial markets have priced in a zero-per cent chance of a cut.

"With the fall in eurozone consumer price inflation being much sharper than expected in January, there has to be a very real possibility that the ECB will bring forward the interest rate cut to next week," said IHS Global Insight economist Howard Archer.
Follow Emirates 24|7 on Google News.