Fee to Mideast investment bankers drops 50%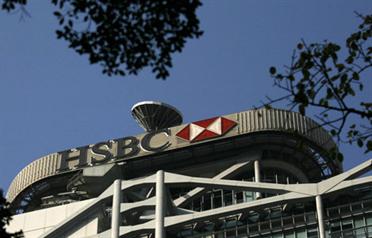 Fees paid to the Middle East investment bankers and advisers declined by almost 50 per cent in 2009 to $599 million (Dh2.2 billion) compared to the previous year, according to an analysis.

Activity on mergers and acquisitions front was hit during the economic crisis at less than $13bn last year. This was much lower compared to what the region saw in 2007 when Middle East mergers and acquisitions exceeded $40bn, according to the analysis of the 2009 performance of the Middle East investment banking industry by Thomson Reuters.

Revival in mergers and acquisitions in near future would be needed for a sustainable growth to return, the analysis said.

According to analysts, merger and acquisition activity can be expected to pick up in 2010. "An increase in M&A activity can be expected this year as companies seek to control costs and improve efficiencies. The activity on operational front is likely to dominate," Dr Dirk Buchta, partner and managing director, AT Kearney, Middle East, told Emirates Business.

Sovereign, government-related and investment grade corporate issues dominated the Middle East debt capital markets which soared in 2009 to $38.3bn, Thomson Reuters study said.

However, in the Islamic sector, debt issuance dropped 44 per cent to 38 worth $14bn.

Malaysia with 31.2 per cent of activity was the top Islamic issuer, with the UAE second with 27.2 per cent, it said.

"These have undoubtedly been tough times worldwide with the investment banking business feeling the effects," said Basil Moftah, Managing Director of Thomson Reuters, Middle East and Africa.

Investment banking industry in the Middle East will now be looking for a period of consolidation having undergone a tough period in 2009, he said.

The top Middle Eastern acquisition of the year at $9.5bn was Qatar Investment Authorities' acquisition of an increased stake in Volkswagen while the Gulf Bank follow-on deal worth $1.3bn was the largest equity issue of the year, said Thomson Reuters analysis.

According to the analysis, the fee paid to investment banker and advisers dropped by 46 per cent in 2009 compared to 2008 while mergers and acquisitions, at $12.7bn, were down by 40 per cent.

The region witnessed an 81 per cent decline in equity issues to $6.89bn whereas loans fell to $17.1bn, a fall of 81.5 per cent and debt issues were up by 151 per cent at $38.3bn.

HSBC was on top position in Middle Eastern debt and equity capital markets' fee rankings with $13.4 million and $8.1m respectively. Credit Suisse came first in the mergers and acquisition fee ranking with $27.3m and Calyon topped the syndicated loan fee ranking with $11.3m, the analysis said.

In mergers and acquisitions with any Middle Eastern involvement, Morgan Stanley topped the rankings, advising on at $16.3bn. It was followed by Rothschild came second with $15.42bn.

The top Middle Eastern targeted M&A deal for 2009 was an equity carve-out transaction in which the government of Iran planned to divest its 50 per cent interest, plus one share, in Iran Telecommunications to the public for $7.7bn.

Riyadh Bank, HSBC and Qatar National Bank were on the top when it came to deal activity.

In the Islamic sector, debt issuance dropped 44 per cent at 38 issues worth $14.
Keep up with the latest business news from the region with the Emirates Business 24|7 daily newsletter. To subscribe to the newsletter, please click here.
Follow Emirates 24|7 on Google News.