FGB earnings rise 50% to Dh3bn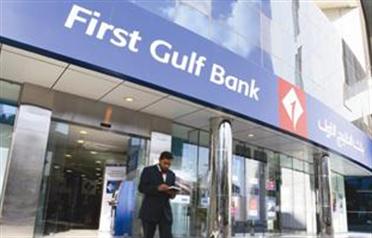 The Abu Dhabi-based First Gulf Bank group has announced its full 2008 financial results, making a record growth in net profit of more than Dh3bn, an increase of 50 per cent over 2007 despite of the global slowdown.

While announcing the results, CEO André Sayegh said throughout the year, the bank has maintained a healthy and strong balance sheet, while its assets grew by 47 per cent to reach Dh107.9bn by end-2008 and equity increased by 64 per cent to reach Dh16.6bn.

He said the growth was driven by timely decisions and initiatives of investment plans, like the July 2008 issuance of mandatory convertible bonds worth Dh3.6bn to UAE institutional strategic partners.

"It is all about doing the right thing at the right time. The issuance of the convertible bonds came at a time just before the liquidity crunch in the region. The bank now enjoys adequate capitalisation with capital adequacy ratio at 14 per cent, which has put us at comfortable position when compared to the international standards," said Sayegh.

"The forward-looking vision of our board of directors, combined with the strength and expertise of the bank's management and staff, has positioned FGB to successfully navigate through this difficult economic cycle. FGB's priority is to maintain a strong balance sheet, optimise profit for our shareholders, at the same time deliver exceptional service to our customers," he said. Managing Director Abdulhamid Saeed said 2008 was once again a record year for the bank at a time when the world is heavily impacted by the financial turmoil.

He said: "FGB has once again recorded strong performance and exceeded expectations. This reconfirms the bank's position as one of the best performing, most efficient and most profitable institutions. FGB has strong foundations to continue delivering its vision and commitment to shareholders.

"Despite the unprecedented difficult times the world has seen in the fourth quarter, our business model has proved to be impressively successful. In Q4 2008, the bank has recorded a net profit of Dh671m, that is eight per cent higher than the Dh621m generated in Q4 2007."

The report said 70 per cent of FGB Group's net profit was generated by the core banking businesses – corporate, retail and treasury – while the remaining 30 per cent was generated by the two subsidiaries – Mismak and First Merchant International – and the three associate companies Green Emirates Properties, Aseel Islamic Finance and First Gulf Financial Services.
Follow Emirates 24|7 on Google News.