FGB's 2009 profit up 10% to Dh3.31bn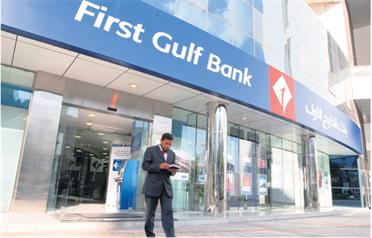 Its fourth quarter 2009 net profit rose 27 per cent to Dh855 million, from Dh671.4 million in the year earlier period. The fourth-quarter result beat most analyst expectations. EFG Hermes analysts had forecast a Dh746 million effort.
The bank said 75 per cent of the full-year profit was contributed by the core banking businesses mainly retail, corporate, treasury, investments and Islamic  finance. The remaining was contributed by the subsidiaries and associate companies.
Earning per share (EPS) dropped to Dh2.09, compared to Dh2.10 at the end of year 2008. The revenue analysis highlighted a very strong contribution from the net interest and Islamic financing activities which was at Dh3.834bn, an increase of 49 per cent.
The corporate and retail fees and commissions reached Dh1.189m, a rise of nine per cent.
The foreign exchange and derivative income rose eight per cent to Dh344m.
The bank was able to make a positive investment income of Dh66m which is much higher than the negative income of Dh229m booked in 2008.
Total deposits stood at Dh86.4bn, after the conversion of the federal government deposit of Dh4.5bn from customers' deposits into Tier II Capital. With this conversion, the adjusted loan to deposit ratio increased from 100 per cent to 105 per cent. The advance to stable deposit ratio as calculated by The Central Bank of UAE was at 86 per cent.
The Government of Abu Dhabi's injection of Tier I Capital Notes and the conversion of the Federal Ministry of Finance deposits into Tier II capital boosted the capital adequacy ratio by end of 2009 to 23 per cent, where the Tier I Ratio is at 19 per cent. The total shareholders' equity base was at Dh23 billion.
Andre'Sayegh, Chief Executive Officer, said: "This success is also attributed to our focus on efficiently managing the balance sheet and to the appropriate allocation of both financial and human resources to the most profitable and creditworthy businesses of the bank."
The loans and advances book has grown by 13.9 per cent to reach by end of December Dh90.4bn, which represents 72 per cent of the total assets of the Group. The Corporate Loans represented 70 per cent of the total and the Retail Loans represented the remaining 30 per cent.
Follow Emirates 24|7 on Google News.
First Gulf Bank (FGB) yesterday said its 2009 net profit rose 10 per cent to record Dh3.31 billion compared to the previous year.