Fund injections to shore up UAE banks' CAR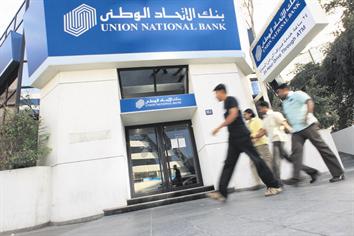 Fund injections from federal authorities including the Central Bank of the UAE in the past few months will not only help shore up the capital adequacy ratio (CAR) of recipient banks, but will more importantly address the asset-liability mismatch in the banking system, analysts said.

The asset-liability mismatch has always been a hard nut to crack for the GCC banks, especially UAE lenders, with most of them sitting on long-term assets and short-term liabilities with a large component of deposits with a term of up to three months.

Initiatives taken to improve liquidity will address this issue because these funds are mostly long-term in nature, analysts said.

According to research by HC Brokerage, Commercial Bank of Dubai (CBD) has 80 per cent of its deposits with a term of up to three months, 60 per cent of its loans have a term of more than three months as of September 30, 2008. More than 50 per cent of these loans have a term of more than five years.

Abu Dhabi Commercial Bank (ADCB) has 87 per cent of deposits with a term of up to three months, while 68 per cent of its loans have a term of more than three months.

Likewise, National Bank of Abu Dhabi (NBAD) has more than 90 per cent of deposits maturing in three months or less, whereas around 60 per cent of its loan book has a life of more than three months, of which more than 30 per cent has a life of more than five years.

The scenario is not very different for banks such as Emirates NBD or Union National Bank (UNB).

The Central Bank has said that only 15 per cent of the Dh50 billion facility it announced has been availed by the banks. Another Dh50bn has been offered to UAE banks as deposits in two tranches through a Dh70bn facility announced by the Ministry of Finance last year.

As per the Central Bank's terms, banks can borrow an amount equivalent to their required reserves at a rate that is 150 basis points above the apex bank's repo rate.

On the Ministry of Finance deposit facility, banks are eligible for deposits in relation to the size of their loan portfolios. While ENBD is moving to convert a portion of the Dh12.6bn it received via this deposit to Tier 2 capital, other banks are expected to follow suit and improve their capital adequacy ratio.

Sanjay Uppal, Chief Financial Officer of ENBD told Emirates Business that this exercise would improve the lender's CAR by about three per cent.

Apart from this deposit scheme, the Government of Abu Dhabi has injected Dh16bn to boost five major banks' capital base in the form of perpetual non-cumulative notes, which add to the Tier 1 capital of these banks.

While NBAD, ADCB and First Gulf Bank will issue these notes worth Dh4bn each, UNB and Abu Dhabi Islamic Bank (Adib) will issue Dh2bn worth notes to the Abu Dhabi Government.

ADCB said the capital adequacy ratio as per Basel 1 and Basel 2 would have been 14.13 and 14.8 per cent, respectively, up from 10.16 as on December 31, 2008, if the issue of these notes is considered on balance sheet date.
Follow Emirates 24|7 on Google News.