GBCorp income rises 8.1% to $53.1 million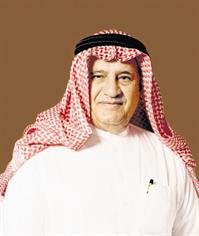 Global Banking Corporation (GBCorp), the Bahrain-based Islamic investment bank, yesterday said its total income in 2008 increased 8.1 per cent to $53.1 million compared to $49.2m for the previous year.

Its net profit reached $21.2m without providing the comparative figures for the previous year.

Total assets jumped 93 per cent to $455.9m against $236.2m for the previous year.

The bank had $723m worth of fund under its management.

The bank announced profit of $1.1m for the fourth quarter but did not provide the comparative figures for previous year's last year.

GBCorp's Chairman Saleh Al Ali Al Rashed said: "Our financial performance under difficult market conditions, underline our remarkable achievements whereby our Return on Average Equity in fiscal 2008 reached 12.4 per cent marking an overall growth of 45 per cent since inception in June 2007. We have earned the shareholders and the investors' confidence and will continue to build on our business strengths."

Abdul Rahman Mohammed Al Jasmi, Vice-Chairman and Managing Director, said: "The way forward will not be easy but I am sure with the right strategies and human capital and focused approach we will be able to tap into new opportunities in new markets and ensure steady levels of growth."
Follow Emirates 24|7 on Google News.