Gulf banks face a 'difficult year'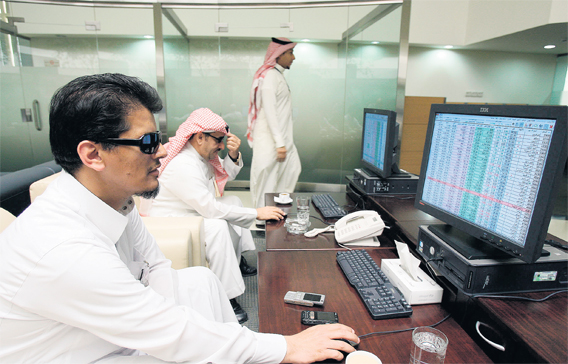 Gulf banks are poised for "another difficult year", as they grapple with bad loans and the fallout from the credit crisis, said ratings agencies Standard & Poor's and Moody's Investors Service.
A third of ratings assigned on banks in Saudi Arabia, Kuwait, Bahrain, Qatar, the UAE and Oman have a negative outlook, indicating S&P is more inclined to lower their rankings.
New York-based S&P said it does not "exclude further negative rating actions in the short term".
The ratio of non-performing loans to total loans among the Gulf banks that S&P rates rose to 5.4 per cent on average on September 30, 2009, compared with 2.7 per cent at the end of 2008, the report said. Most of this increase was caused by Kuwaiti and Dubai-based banks, S&P said.
"We expect asset quality indicators to further deteriorate in the next few quarters as the economic slowdown continues to take its toll," Mohamed Damak, Paris-based analyst at S&P, said in a statement. Banks in the region had to increase capital to cover bad loans during the financial crisis.
Gulf banks had to boost provisions after defaults by Saudi Arabia's Ahmad Hamad Algosaibi and Brothers Company and the Saad Group, another Saudi family-owned business. The two groups had borrowed at least $15.7 billion (Dh57.66bn) from more than 80 banks.
"The financial standing of Gulf banks as a group remains under pressure despite recent signs of recovery in their respective national economies", according to the statement.
"We see a growing disparity in credit quality among banks in the Gulf, between the stronger Saudi and Qatari banks on the one hand and the relatively weaker Dubai, Kuwaiti, and Bahraini investment banks on the other," said Damak.
Banks in Qatar and Saudi Arabia, both major oil exporters, are expected to outperform the sector, underpinned by bullish economic growth prospects. Kuwaiti banks are also suffering from a domestic real estate slump and analysts expect credit conditions to remain difficult in the next 18 months.
Moody's has a negative outlook for Kuwaiti banks, warning that the economy, despite large-scale government stimulus plans, remains undiversified and relies too heavily on its oil sector.
"The economic crisis might result in a boon for the GCC banking industry, which should not be wasted," the report said.
Keep up with the latest business news from the region with the Emirates Business 24|7 daily newsletter. To subscribe to the newsletter, please click here.
Follow Emirates 24|7 on Google News.