Gulf, Europe banks eye stake in Iranian bank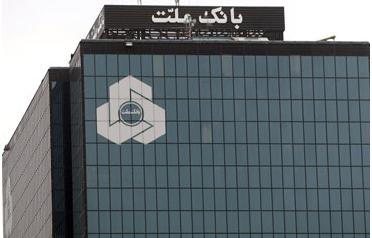 Iran's Bank Mellat is holding talks with banks from the Gulf Co-operation Council and Europe to offload 80 per cent stake in the bank, an executive said yesterday.

Mellat Chairman Ali Divandari told reporters talks were under way with a number of European and Gulf banks and that the sale will take place over the next two years.

The Mellat selloff is part of a privatisation drive ordered by the energy rich nation's supreme leader Ayatollah Ali Khamenei in 2006 but which has made only sluggish progress since.

Mellat aims to sell five per cent of its shares today by "inviting price bids from private investors", Divandari said.

Another 15 per cent would be sold over the course of the first year, with the remaining 60 per cent sold in the second year.

Divandari said several investors have shown interest in buying "shares in blocks in order to play a managerial role" once the bank is privatised.

Fathali Khoshdin, who is overseeing the privatisation, said the sale was a "good opportunity" for Mellat, which was hit with US sanctions last year.

"We have been seeking this for a long time as this gives a free hand to the bank" to do business the way it wants, he said.

In particular, privatisation should remove government involvement in the bank's lending and interest rate policies.

"Under the present structure, we have restrictions on facilities and loans offered but after privatisation we can give loans based on the real interest rates. This is an opportunity for us to earn the right interest on the loans," Khoshdin said.

He said Bank Mellat was selected by the government as the first bank to be privatised as it "was ready and fulfilled the requirements in the shortest time".

The state has a grip on over three-quarters of Iran's economy and the privatisation drive has been slow despite President Mahmoud Ahmadinejad's repeated pledges to kickstart it.

Khamenei in 2006 had called for the sale of 80 per cent of public and state institutions, excluding firms in the oil and energy sector, defence and security.
Follow Emirates 24|7 on Google News.