ICBC says foreigners will not necessarily cut stakes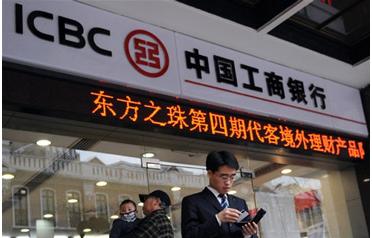 The lockup period for some foreign strategic investors of Chinese banks is approaching and there are concerns that struggling foreign banks could begin selling their stakes.
"The deadline has not yet arrived," Jiang Jianqing told reporters ahead of the opening of the annual parliamentary meeting.
"But foreign investors will not necessarily reduce their stakes when it does arrive," Jiang said, without elaborating.
UBS AG said in December it had sold its stake in Bank of China at a discount, as the struggling Swiss bank moved to repair its balance sheet after massive writedowns of nearly $49 billion.
The executive also said ICBC made 100 billion yuan ($14.6 billion) of new loans in February, falling far short of the 252 billion yuan of loans extended in January.
In January, the country's banks lent a record 1.62 trillion in new loans in response to Beijing's call for more stimulus efforts to counter the financial crisis.
Moreover, lending demand will increase further in the second half of 2009 as many projects included in Beijing's 4 trillion stimulus package will require funding, said Jiang.
If there are any problems with the new loans, rising non-performing loans would not be seen for another 3-5 years, Jiang said, in response to questions about the risk of rising NPLs.
In addition, ICBC would apply Basel II standards as scheduled, he said.
Chinese regulators plan to apply Basel II capital standards to seven top banks by the end of 2010, part of efforts to limit risk as the global financial system struggles, sources told Reuters earlier this week.
Follow Emirates 24|7 on Google News.
The chairman of Industrial and Commercial Bank of China (ICBC), the country's top lender, said on Thursday that foreign investors would not necessarily reduce their investment in the Chinese bank.