Ireland mulls insuring bad loans of banks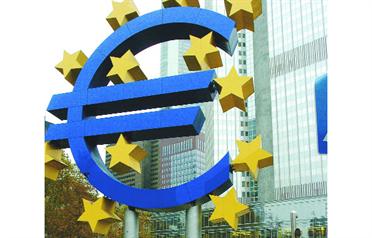 The government is investigating insuring billions of euros of bad loans belonging to Irish banks as part of plans to avoid further nationalisations, the Sunday Tribune reported, citing government sources.

A finance ministry spokesman declined to comment on the matter.

The plan would resemble a British scheme, allowing banks to identify their riskiest assets so that they can insure against future losses with the government for a fee. In the Irish case, the scheme would focus on loans given to struggling property developers, a main reason for the weakness of Irish bank shares.

The government said in late December it would inject €2 billion (Dh9.53bn) each in preference shares into the country's two biggest banks, Allied Irish Banks and Bank of Ireland, by the end of the first quarter of 2009. It also agreed to underwrite up to an additional €1bn each in capital, but said the banks should try and raise this from private investors.

Irish media said last week the recapitalisation was being brought forward in a concerted effort to convince the markets neither Bank of Ireland nor Allied Irish Banks would be nationalised like Anglo Irish Bank was last week. A cabinet minister told state radio there were "indications" the bailout may be brought forward but it was not clear whether he referred to the media reports or government plans.

"That was in the public domain recently that the recapitalisation proposals are under consideration between the officials at the central bank, the department of finance and the two banks," Agriculture Minister Brendan Smith, representing the cabinet on a programme about the economy, told public radio RTE. "Naturally you just don't see it recapitalised tomorrow, there are detailed negotiations, procedures to be gone through," he said. "The recapitalisation programme is under way and will happen."

Shares in both banks have plunged on market speculation they could go the way of Anglo Irish, but pared losses earlier this week on assurances from Ireland's central bank governor that both were solvent and did not require a state takeover.

The Irish Independent newspaper said on Saturday the market was also driven by one unidentified investor building a significant stake in Allied Irish Banks this week. Howver, the bank declined to comment. Another paper, the Sunday Business Post said a consortium, which according to earlier reports eyed billions of euros of investments in Irish banks, was still "actively interested" in purchases.
Follow Emirates 24|7 on Google News.