Kuwait bank bailout may not suffice, says StanChart report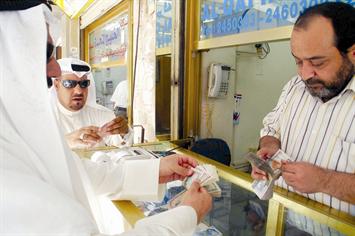 Kuwait's plan to revive the flow of credit by guaranteeing half of all new loans given by local banks may be too small, Standard Chartered said.

"Markets were anticipating a larger rescue plan and there are concerns that KWD4 billion (Dh49.5bn) would not be enough," Dubai-based economist Marios Maratheftis said in a report yesterday.

Central Bank Governor Sheikh Salem AbdulAziz Al Sabah said on Sunday the government will guarantee half of as much as four billion dinars in new loans provided by local banks this year and next.

The plan may cost $5bn to put in place, Sheikh Salem said.

Kuwait must increase spending to boost the economy and indications from officials show they are more likely to cut expenditure, Maratheftis said.

The government was forced to guarantee all deposits in local banks last year as Gulf Bank, the country's second-largest bank by assets, announced losses of KWD375 million from derivatives trading, and Global Investment House, Kuwait's biggest investment bank, said last month it defaulted on most of its loan repayments.

Meanwhile, Commercial Bank of Kuwait (CBK) Chairman Abdul Majeed Al Shatti told Al Arabiya television that the bank was not exposed to troubled firms Investment Dar and Global Investment House.

"Commercial Bank has no exposure to the two firms Investment Dar and Global ... Dar and Global have settled loans owed to CBK," he said.

Global has appointed HSBC and CBK Capital, a unit of the country's third-largest lender by market value, to hold talks with creditors. Shatti said Dar had settled its debt after selling its 19.2 per cent stake in Islamic lender Boubyan Bank to CBK.

In December, CBK said it had cancelled the deal it reached with Dar in November to buy the Boubyan Bank stake.

But Shatti said yesterday the deal had not been cancelled. "The deal was not cancelled, we have agreed with Dar to proceed with the deal cancellation," Shatti said, without giving further details.

In Kuwait, stakes larger than five per cent have to be offered to the public in an auction on the bourse.
Follow Emirates 24|7 on Google News.