Kuwait's Kipco sees tough first quarter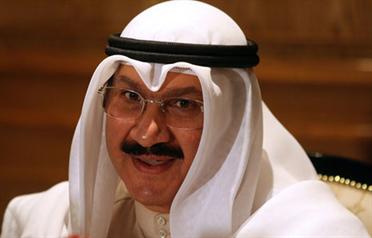 Kuwait Projects Company, or Kipco, expects a tough first quarter, its chief executive said in remarks published yesterday, adding that subsidiary Burgan Bank might report fourth-quarter losses.

"It will be very tough. The assets continued declining in the start of the year which will affect the results of the first quarter," Faisal Al Ayyar told Al Rai newspaper.

Banks across the oil-exporting Gulf, including Kuwait, have seen sharp declines in quarterly profits and some have made losses as a credit crisis hit the sector.

Kipco owns a 55.27 percent stake in Burgan, bourse data showed.

Despite the crisis Kipco, Kuwait's biggest investment firm by assets, plans to pay cash dividend for 2008 as the firm has enough liquidity, he said without elaborating.

In March, Kipco said it expected to make a net profit of between KWD105 million and KWD110m in 2008 and planned to pay a dividend of 70-80 fils per share.

Kipco, which owns stakes in 50 companies and operates in 21 countries, has booked provisions in 2008 to offset the impact of the credit crisis and has no short-term debt obligations.

"All our financial obligations are long-term and the short-term ones have been settled before the crisis... The first obligation is due by end of 2010," Al Ayyar said.

Several Kuwaiti investment companies have been struggling to refinance debt because banks have been reluctant to lend.

The firm is still interested in expanding in the Middle East and North Africa regions.
Follow Emirates 24|7 on Google News.