Lenders urged to return to traditional banking services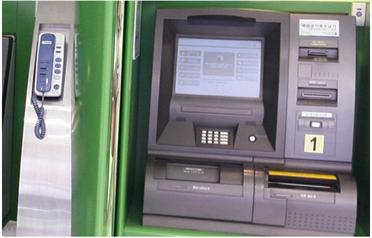 Arab banks need to return to their roots by indulging in traditional banking services to avoid further crises in the future and support economic development in their home countries, the region's top banker has said.

Adnan Ahmed Yousef, Chairman of the Beirut-based Union of Arab Banks (UAB), said the Arab World's banking sector has generally recovered from the global fiscal distress and should now ensure long-term recovery.

His figures showed the combined bad loans of the more than 400 banks accounted for only about one per cent of their financial portfolios in mid-2009, while their assets and profits improved in the first half of the year.

"What is comforting is that almost all Arab banks were very cautious in allocating necessary provisions and reserves. They made it their priority along with supporting their liquidity position. These measures reflect a long-term outlook of preserving the interests of shareholders, depositors and clients instead of trying to show high profits," Yousef wrote in the UAB's monthly magazine.

"The limit to which the Arab banks are affected now depends on the banking module they adopt. The more this module complies with sound banking principles and real commercial and investment activities, the less they will be affected by crises. For this, we would like to emphasise on the necessity for Arab and Islamic banks to return to the roots of banking and finance, particularly by getting involved effectively in the development of their countries."

According to Yousef, Arab banks were expected to have boosted net earnings by at least six per cent in 2009 while their collective assets jumped by around 30 per cent to nearly $2.3 trillion (Dh8.44trn).

He said an expected surge in the earnings of most regional banks in the fourth quarter of 2009 because of better economic conditions and strong crude prices will offset the decline in profits of some units in the first nine months and this will reflect on their annual earnings.

"The Arab banking sector occupies a significant position in the Arab economy, starting from this basic role in financing production, trade and investment… for this reason, a sector with this importance, experience and depth should transform itself into a revival train for Arab economies and thus should open its doors to Arab economies. In their turn, Arab governments should open their economies to Arab banks to support their role in domestic development."

Yousef called on regional banks to take advantage of the recent improvement in oil prices and signs of recovery in the global economy to play a more active role in regional economies in the coming period. He also referred to the recent improvement in US unemployment rates and Germany's exports, as well as better performance in most stock markets in the region and the world.

"These all are indicators that should present a motive for us to continue and enhance our efforts until we see the end of the crisis," he said.

"It has become clearer than ever that Arab banks can play an active and pioneering role in stimulating regional economies. The banks should embark on that role, prompted by the fact that Arab economies are heading quickly for a recovery from the global crisis and the fact that they have been only slightly affected by the crisis. Furthermore, we believe Arab banks possess enormous financial and human resources to play that role."

UAB's figures showed banks in the UAE and other Gulf oil producers accounted for more than half the total Arab bank assets as they exceeded $1.2trn at the end of the first half of 2009. The UAE had the largest assets in the region, with more than $400bn at the end of June. Saudi Arabia had the second largest assets of about $351bn.

Yusuf renewed his calls on Arab banks to strengthen coordination to serve local economies and play a bigger role in the post-crisis global financial order.
Keep up with the latest business news from the region with the Emirates Business 24|7 daily newsletter. To subscribe to the newsletter, please click here.
Follow Emirates 24|7 on Google News.