Mashreq lends helping hand in fighting crisis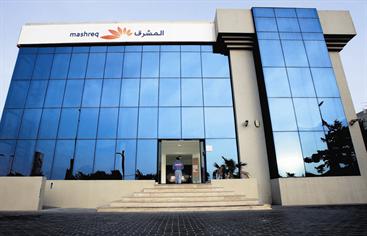 As economies struggle to brave the financial crisis, Mashreq is expanding its millionaire options by four fold for individuals who are perhaps seeking a quick remedy out of the credit crunch.

Instead of a monthly draw for becoming a millionaire overnight, the bank has extended it to weekly draws and hopes to fulfil the millionaire dreams of many more, especially in the current circumstances.

You can put your liquid money in the MashreqMillionaire certificates, which gives you an opportunity to enter the bank's draw four times a week from February 15 onwards.

So in these lean times, when all is doom and gloom, this increases your chances to become a millionaire four times and the good thing is that you can get your money back anytime if you need it in an emergency, which given the current market scenario is something to cheer about.

Emirates Business spoke to Mashreq to find out the reason why the bank as he decided to give away Dh1 million every week instead of the usual Dh1 million a month.

Omar Saleem Asghar, Head of Wealth Management, Mashreq, said: "Like the UAE, our customers have aspirational goals for success and Mashreq would like to participate in some way to be able to facilitate this ambition. This was the conceptual idea, to lend a hand to our customers to achieve their ambitions.

"Mashreq has a legacy of innovative offerings that have inspired product development in the region, such as credit cards, ATM machines and much more.

"Mashreq has made 170 millionaires in the past 14 years and has distributed over Dh280 million through its monthly MashreqMillionaire draws, which are now an iconic product of the bank.

"Now in these difficult times we want to provide our customers more support and opportunity. What better timing than now when the world is feeling the crunch and liquidity is scarce?"

The bank feels that the DSF, of which Mashreq has been a sponsor and partner for the past 14 years was a good time to launch the new product as DSF is a globally recognised event that drives spends.

Asghar said: "As tourists and visitors to the UAE are eligible to invest in the MashreqMillionaire draws and DSF always managed to attract tourists and visitors to Dubai one of our major activities in DSF was to conduct a major MashreqMillionaire draw dedicated for DSF.

"We believe that this is the best time to launch the new MashreqMillionaire product.

The first weekly draw will take place on February 15 as part of the closing ceremony of DSF. However, the weekly draw will continue till the end of 2009 announcing a new millionaire every Thursday morning.

However, MashreqMillionaire previously had a 'purchase by' concept to qualify for the draws. Last year, we had announced prizes till February 2009, which is why technically the new product could only be launched thereafter."

The bank says the weekly draws will not only help investors but will also mean more liquidity for it.

Asghar said: "The bank is growing and will continue to enhance its services. While we have committed to giving Dh1m every week as prize money, we are positive that we will see an increase in deposits due to the attractive offering we are presenting, especially given that MashreqMillionaire is a risk free, capital guaranteed investment that can be redeemed at anytime."
Some changes have been made to the product and while the value of each saving certificate still remains Dh 1000, the qualifying time period has been reduced.
Follow Emirates 24|7 on Google News.