Mashreq rating revised on deteriorating assets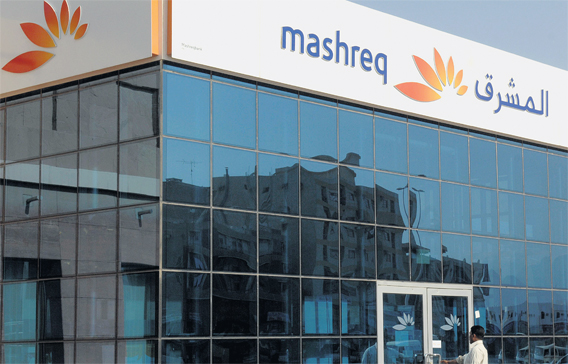 Fitch Ratings yesterday downgraded UAE-based Mashreqbank's (Mashreq) rating to 'C/D' from 'C' and kept it on Rating Watch Negative (RWN) due to its deteriorating asset quality.
Simultaneously, its long-term issuer default (IDR) 'A' with stable outlook, short-term IDR 'F1' and support rating '1' have been affirmed. The support rating floor is affirmed at 'A'.
The downgrade of the Individual rating reflects Fitch's concerns on the bank's deteriorating asset quality owing to its substantial exposures to the troubled Saudi groups, Saad and Algoosaibi, which are now impaired (and around 50 per cent reserved), exacerbated by large volumes of retail defaults in the UAE during the year, although this remains performing.
"Mashreq's individual rating remains on Watch Negative pending some clarity on the likely restructuring arrangement of Dubai World with its creditor banks, which Fitch expects to be announced in the next few weeks," said Mahin Dissanayake, Associate Director in Fitch's Financial Institutions team in Dubai.
The ratings agency said Mashreq is well-capitalised, and could comfortably absorb a fairly large rise in NPLs (non-performing loans) without its minimum regulatory capital ratio being breached.
Regulatory capital was boosted by the bank converting Dh3.4 billion of Ministry of Finance Deposits into lower tier 2 subordinated debt.
Fitch-eligible and regulatory capital ratios remain healthy at 13.7 per cent and 20.2 per cent respectively at end-2009.
Follow Emirates 24|7 on Google News.