Mashreq's yearly income up 3.5% to Dh3.98bn despite tough conditions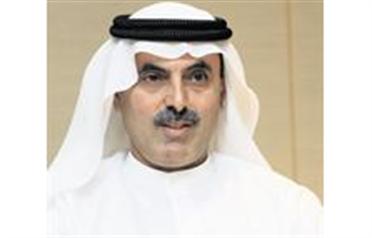 Mashreqbank Group yesterday said its operating income increased 3.5 per cent to Dh3.98 billion last year despite the tough market conditions.

Mashreq's net interest income went up by 39 per cent, fee and other income, excluding investment income, grew by 19 per cent further representing the strength of the core business model. The bank said it did not have any exposure to either Lehman Brother or Madoff. However, due to exceptional stress on valuations and lack of liquidity in the markets, investment activity fell from a profit of Dh488 million in 2007 to a Dh335m loss in 2008.

Mashreq also made further provisions for the uncertain conditions ahead in 2009 by adding a further Dh107m to general provisions, bringing the total to Dh762m. This is the equivalent of 1.36 per cent of the performing loans and advances portfolio and continues to be the highest among UAE banks.

The total assets of the bank rose by 6.4 per cent compared to 2007, reaching Dh93 billion, while net profit declined by 13.6 per cent to Dh1.64bn. Growth in net customer advances, including Islamic financing, was significant at 55.8 per cent to reach Dh55bn.

The bank's non-performing loans marginally declined to Dh364m.

Abdul Aziz Al Ghurair, CEO of Mashreqbank Group, said: "A revamp of the retail strategy with renewed focus on select customer segments and products, resulted in further diversification and enhancement of our market share in 2008. Our objectives for the coming year are to ensure that our customers and employees are part of a solid institution that can provide credit and services in the short, medium and long term. We are looking to the long-term to ensure that when the slowdown recedes the bank will be in a strong position to take advantage of opportunities."

The bank has a conservative policy for early recognition of impairment and towards building a sufficient cushion of provisions for non-performing assets.

Accordingly, provisions held for impaired specific advances along with general provision for performing advances reached Dh1.12bn in 2008 which provides a 307 per cent coverage to non-performing portfolio, the highest seen in the market.

The capital adequacy ratio remained robust at 14.1 per cent which is significantly higher than the mandatory required level of 10 per cent.

Al Ghurair said: "The strong growth of the UAE banking sector during the last three years increased the cost of operations across the industry. In the current climate, it is more important than ever to ensure that the bank operates at optimum efficiency and productivity. The market conditions indicate that 2009 will be a challenging year for the UAE banking sector. While the liquidity crunch is expected to continue for most part of the year, we expect the banking sector to resume normal growth levels as the global economy stabilises."
Follow Emirates 24|7 on Google News.