MoneyGram aims at increasing share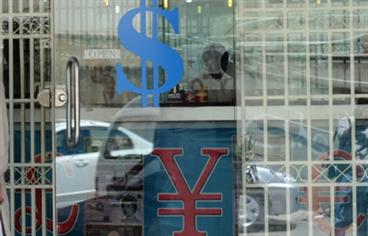 MoneyGram International, the world's second largest company in the global payment services, is looking to accelerate its growth in the region by double-digits.

In an exclusive interview with Emirates Business, Pamela Patsley, Chairman and CEO of MoneyGram, said its Middle East operations have not kept up with the regional market growth.

"The Middle East is an important and growing part of our business, but relative to our whole portfolio it is below what it should be vis-a-vis the size of the market," Patsley said.

"Without specifying a timeframe, I would like to see us reach double-digit growth in transactions. After that we hope to see double-digit revenue growth and we'll continue to increase our current four-and-a-half or five per cent market share."

The company, which boasts a global network of 186,000 agent locations, plans to beef up its presence in the region by increasing the number of its partner agents and introducing new products this year.

This is an expansionary move from its biggest market, the United States, to other major countries in the money remittance business, several of them in oil-producing regions.

"Saudi Arabia is the second largest remitting country in the world. Overall this region offers tremendous growth for the global remittance business," Patsley said. "The third largest country in terms of the number of transactions is Russia. Saudi Arabia and Russia both hold tremendous opportunities."

She said the average amount of money remitted last year dropped by a "small percentage" but 2010 is expected to post growth as the world economy and flow of remittances recover.

"We saw growth in transactions while the industry shrank last year," she added. As per its Q3 results, MoneyGram's volume of transfer transactions and money transfer fee revenues grew by six and three per cent, respectively. The company is also adding new verticals such as mobile money transfers to its core business.

MoneyGram said in October 2009 it was planning to introduce mobile money transfers in the region but has declined to say when this will be rolled out.

It launched a pilot of this service in San Diego in the US and Hong Kong last month where consumers can make transactions from these pilot locations to any Smart Money account linked to smart mobile phones in the Philippines.

In November, MoneyGram also sealed an agreement with Italian postal authorities to launch the mobile money transfer service. The deal also covered the launch of money transfer services via the internet. Patsley, however, declined to talk about targets saying: "I'm not trying to be cagey but as a public company we're not giving guidance nor making projections."

The World Bank is yet to release official figures for 2009 but its most recent forecast said remittance flows to developing countries were expected to decline by 6.1 per cent in 2009. This is in sharp contrast to the 15 per cent growth seen in 2008 ($328bn or Dh1.2trn) as compared to 2007 ($285bn).

However, analysts are expecting higher remittances this year. Singapore's DBS Bank expects the crisis-hit economies of the US, Japan, Singapore and Hong Kong to grow in excess of four per cent in 2010," which could mean remittances growing by eight per cent or more".

However, the World Bank gave a more conservative forecast of 1.4 per cent and 3.9 per cent in 2010 and 2011, respectively. It cited the United States as the biggest source of remittances followed by Saudi Arabia, Switzerland and Germany.

The top five recipients of migrant remittances in 2007 were India ($27bn), China ($25.7bn), Mexico ($25bn), the Philippines ($17bn) and France ($12.5bn).
Keep up with the latest business news from the region with the Emirates Business 24|7 daily newsletter. To subscribe to the newsletter, please click here.
Follow Emirates 24|7 on Google News.