Moody's assigns Baa2, Prime 2 and D ratings to NBQ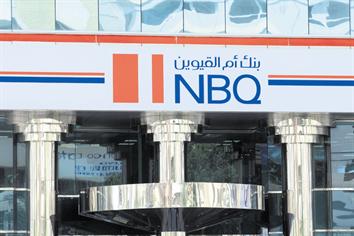 Moody's Investors Service yesterday said it has assigned Baa2 long-term and Prime-2 short-term deposit ratings and a D bank financial strength rating to National Bank of Umm Al Quwain (NBQ). The outlook for these first-time ratings is stable.

"NBQ's D BFSR – which maps to a Ba2 Baseline Credit Assessment – is derived from its strong overall financial metrics and underscored by strong earning capacity, high capital adequacy levels and good operational efficiency," John Tofarides, Dubai-based analyst in Moody's Financial Institutions group, said in a statement.

However, the rating is constrained by the bank's small market shares and concentrations on both the asset and liability sides, which are further intensified by a lack of international diversification and a strong focus on wholesale banking.

In a fragmented banking system consisting of 52 banks, NBQ is one of the smaller banking institutions operating in the UAE with asset market shares of less than one per cent. Despite being based in Umm Al Quwain, the bank's operations are spread across all the emirates, but with a more significant presence in Dubai.

Since its inception in 1982, the bank has maintained a wholesale banking profile, focusing on offering trade finance services, working capital lines and term loans to large corporations.

Moodys said this has invariably resulted in high concentrations in NBQ's loan book. Although this is also a feature of other financial institutions in the UAE, this risk is exacerbated by NBQ's small franchise. Moody's believes that the bank's recent efforts towards expanding its retail business, offering new products and upgrading its services should have a positive effect on diversifying the bank's core profitability.
Follow Emirates 24|7 on Google News.